FLORAGY CLAY MASKS
Choosing the right clay for your skin type
Selecting the ideal clay for your skin type is pivotal for a flawless skincare routine. For oily or acne-prone skin, French Green clay effectively draws out impurities, controlling excess oil. Those with sensitive or dry skin benefit from Kaolin or Pink clay, gently detoxifying without over-drying. Rhassoul Clay suits most skin types, boasting exfoliating properties while retaining moisture. Kaolin is perfect for sensitive skin, delicately cleanses without causing irritation.
Understanding your skin's unique needs empowers you to choose the right clay, unveiling a radiant complexion and maintaining skin balance.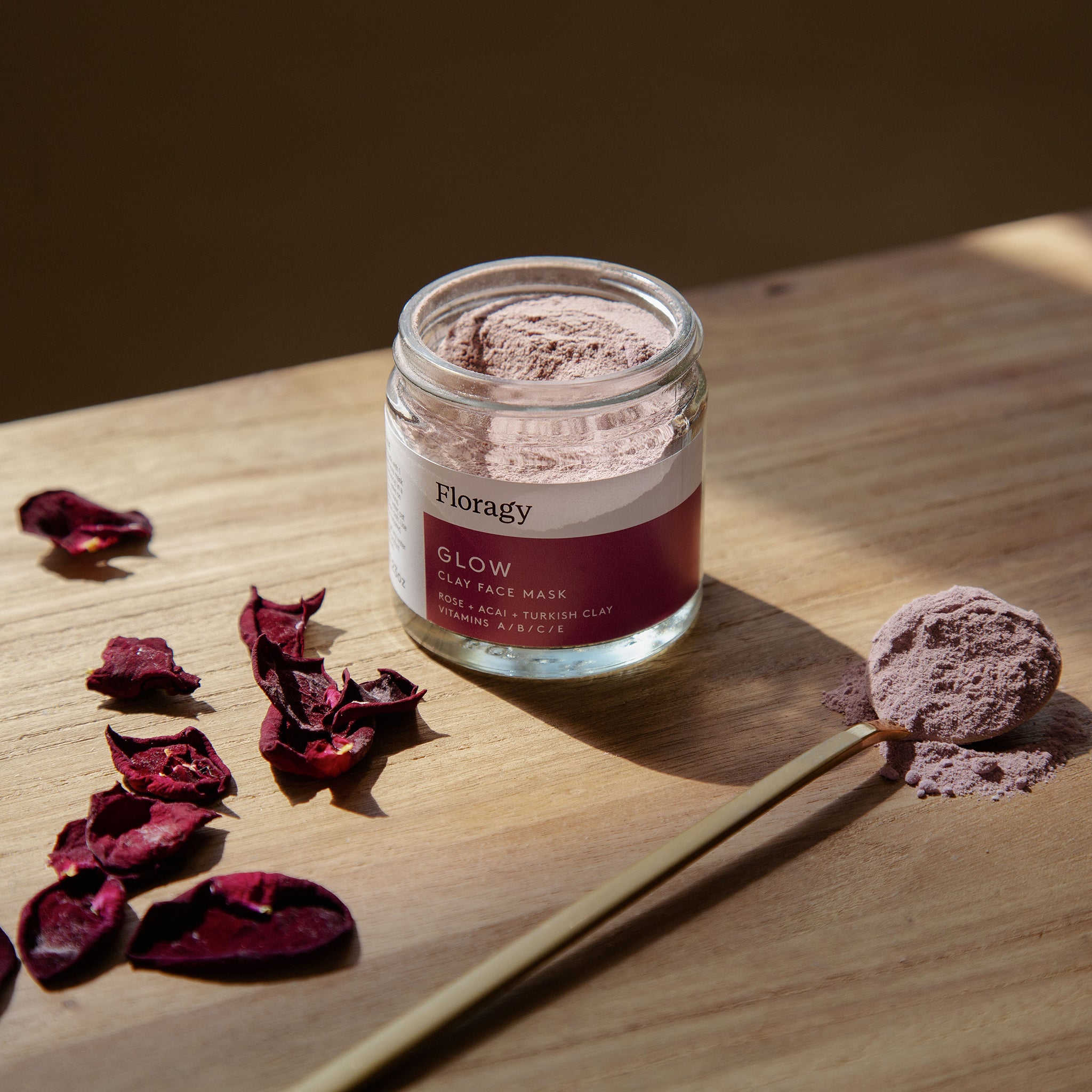 FLORAGY CLAY MASKS
THE BENEFITS
Our clay face masks offer a multitude of skincare benefits. They are adept at absorbing excess oil and impurities from the skin, helping to unclog pores and prevent breakouts. They also promote gentle exfoliation, removing dead skin cells and enhancing skin texture. Their mineral-rich composition nourishes and revitalises the skin, leaving it looking refreshed and radiant. Regular use of clay masks can contribute to a balanced complexion, reduced inflammation, and an overall healthier skin appearance.
THE POWER OF CLAY MASKS