Recycling is very much at the forefront of environmental impact and doing so responsibly can create positive inroads to preventing climate change. But with so many different types of materials to sort and symbols to look out for how can we do our bit to ensure we're helping the planet and not the opposite.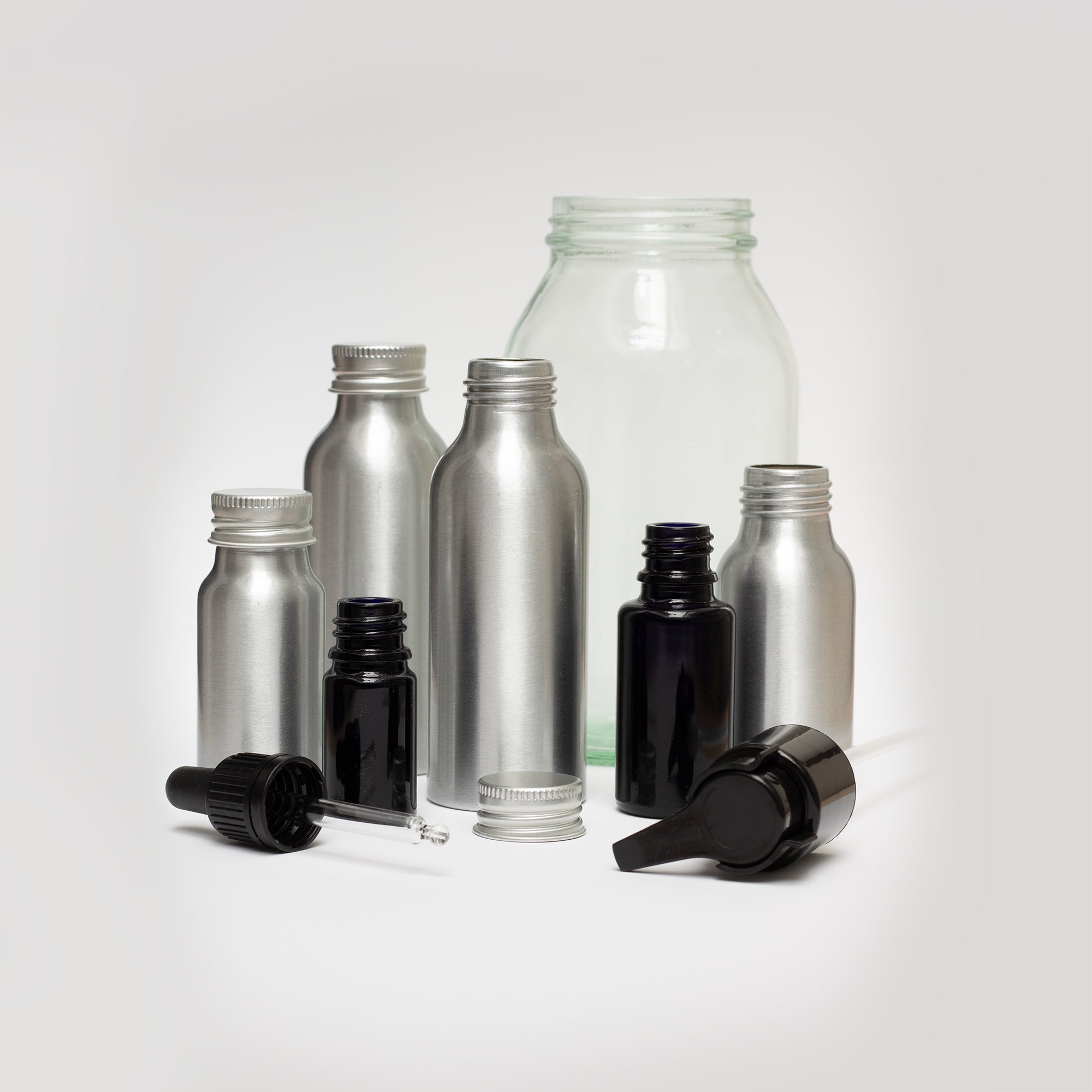 SUSTAINABILITY
RECYLING TIPS
Skincare packaging can be challenging when it comes to recycling because there can be a number of components comprising one bottle. Local authorities do provide good information online of what you can put into your recycling bin but specifics on skincare applicators can be vague. Here's some tips on how to separate your containers and Floragy packaging:-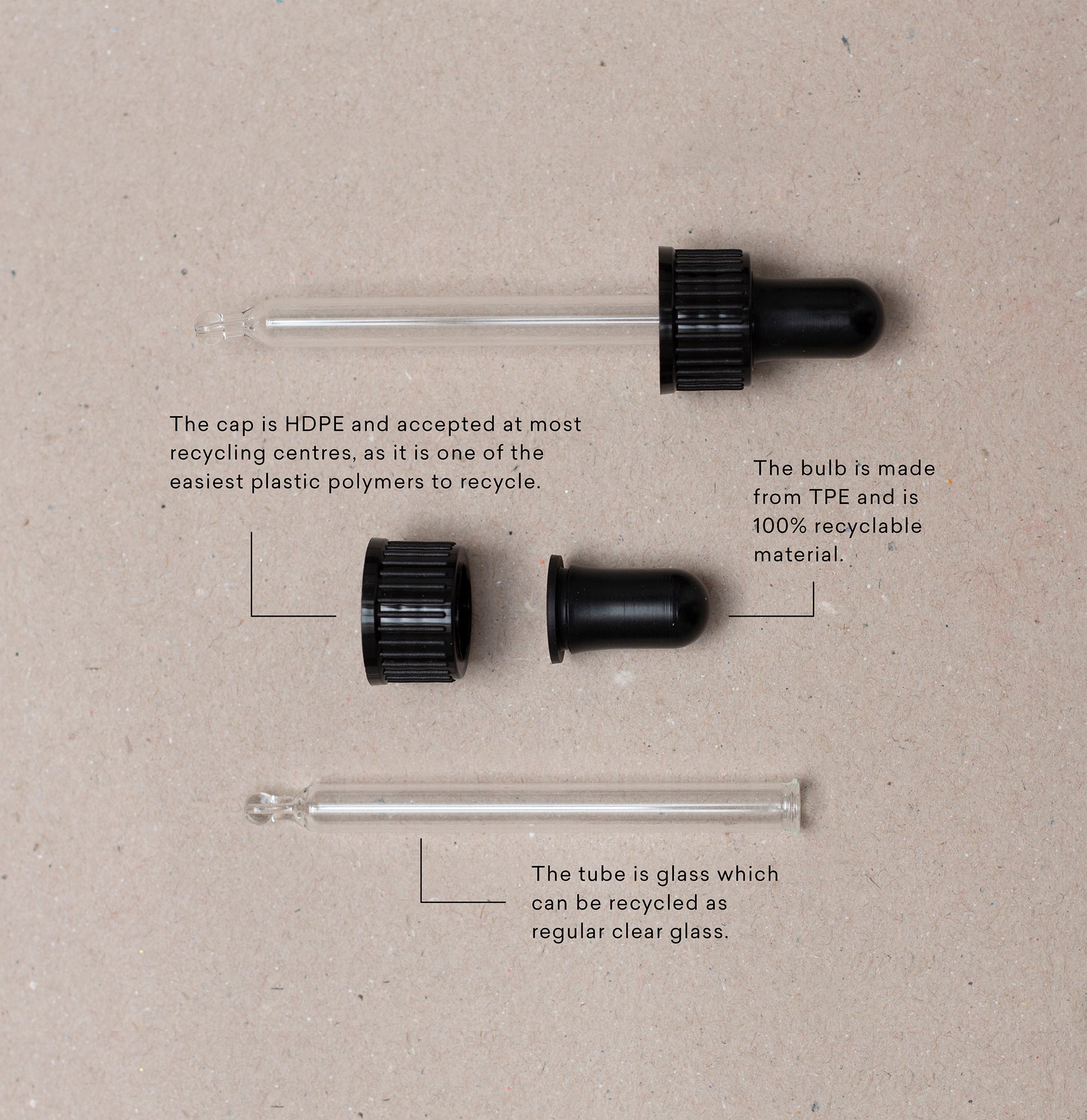 Coloured glass such as amber, Miron (violet), clear, green, and blue are widely recycled in the UK. 
Pipettes should be separated. (See picture) The bulbs are generally made from TPE which is 100% recyclable, the tube is clear glass so can be recycled as usual and the cap is HDPE a plastic polymer which is also widely accepted around the world. Better still though to keep your pipette and order one of our aluminium refill bottle instead.
Put screw caps and tops back onto the empty container if they are made from the same material, as most are too small to be processed if they are removed (check your local council)
Pumps – Try to keep the pumps where possible (unless they break) - by ordering aluminium refills you can keep the original bottle and pump.
Glass jars and containers should always be thoroughly washed before recycling.
Aluminium refill bottles and lids can also be recycled, but remove any liners in the lids beforehand. Most local authorities in Kent do accept metal caps in household recycling which are screwed onto glass bottles or containers, but again check with your local council. 
Check the size of the item being recycled as some recycling facilities won't accept those under 50mm, although this is constantly improving.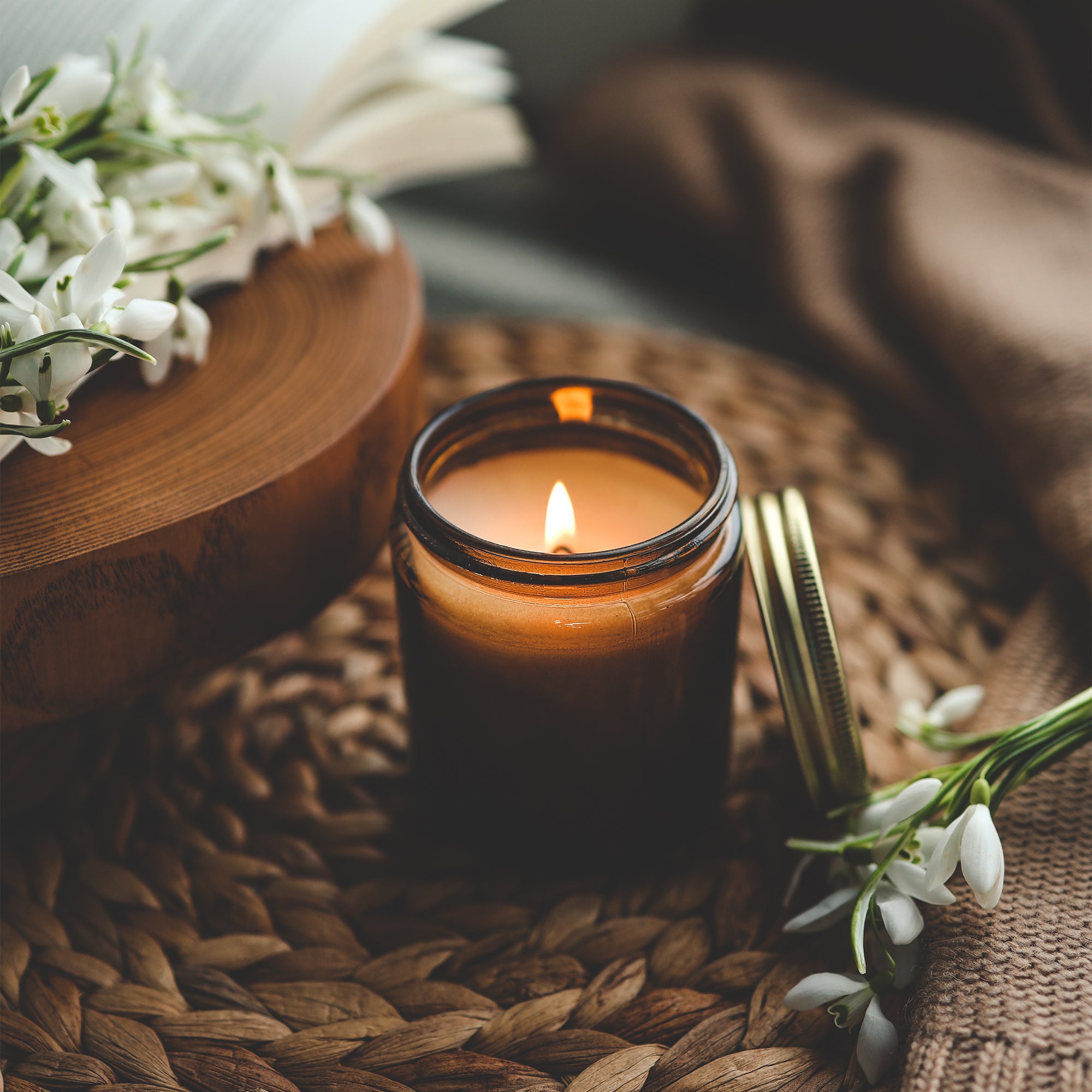 SUSTAINABILITY
RECYCLE OR REUSE?
While recycling is a good option for a lot of our household waste the best solution is always to reuse wherever possible. As some pumps spray caps are still non-recyclable due to the spring component, these can be thoroughly cleaned and used for other purposes.
There's a lot of brands now offering refillable products and returning empties to be washed and reused which is encouraging to see. For smaller brands like us this is most definitely a goal for the future, so before you throw your glass jar into the recycling bin think about how you can use it to store other things around the house or use it as a tea light holder, or upcycle it to a lovely candle.