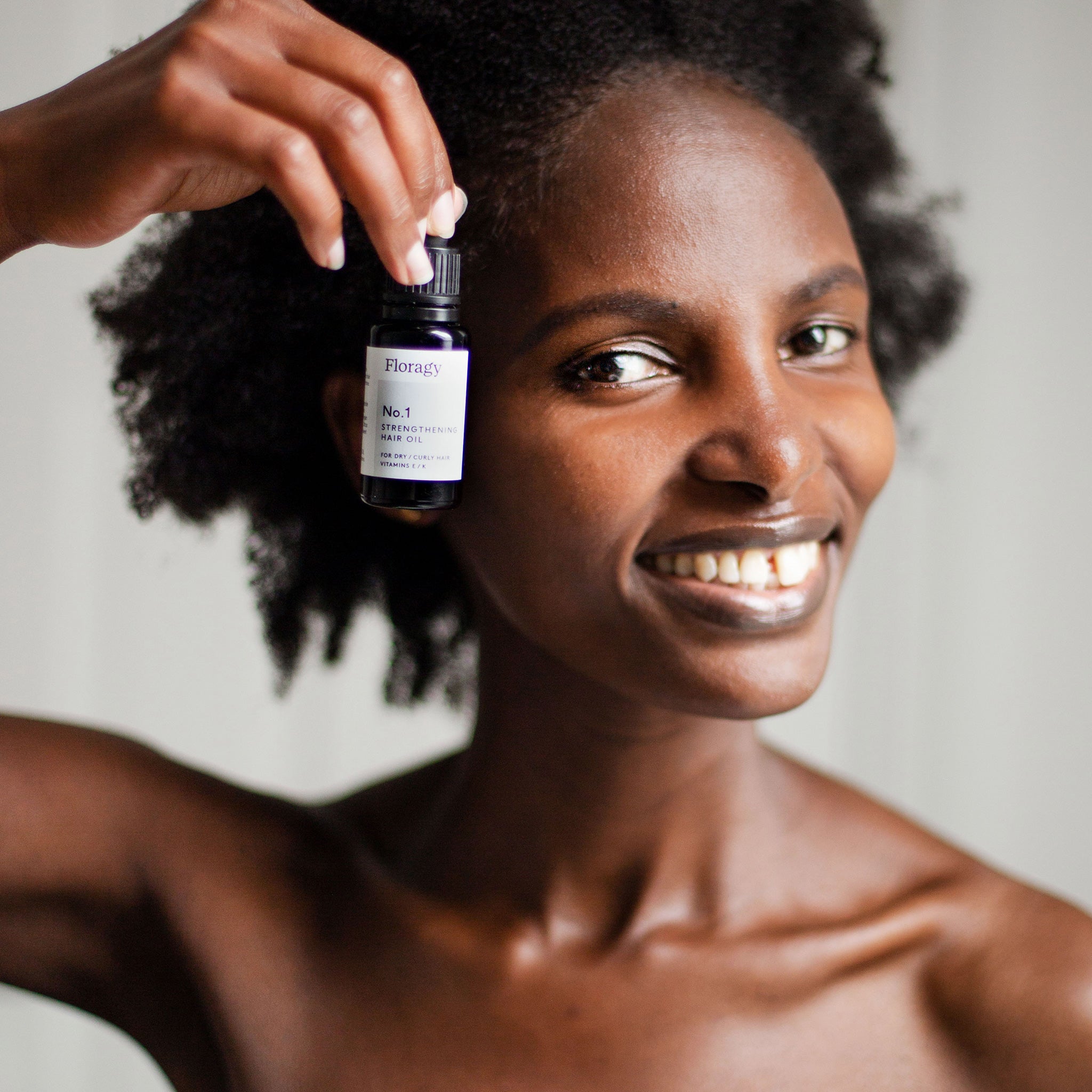 FLORAGY HAIRCARE
THE POWER OF HAIR OILS
Hair oil possesses the power to transform and revitalise your tresses in numerous ways. Whether you have dry, damaged, or lackluster hair, incorporating hair oil into your routine can work wonders. Hair oils help nourish and moisturise the hair, combating dryness, frizz, and split ends.
They can also improve hair elasticity, making it less prone to breakage. Certain oils, like argan oil and coconut oil, provide deep conditioning and repair damaged strands. Hair oils can also promote scalp health, reducing dandruff and itchiness. Additionally, they add shine and luster to your locks, enhancing their overall appearance. To harness the power of hair oil, simply apply a small amount to the mid-lengths and ends of your hair, or use it as a pre-shampoo treatment for an extra boost of nourishment.
HOW TO USE HAIR OILS
FLORAGY HAIRCARE
WHICH HAIR OIL IS SUITABLE FOR MY HAIR TYPE?
Use this handy little table to match your hair type with one of our oils before purchasing, just to make sure that it's perfectly suitable before you make your purchase.
INGREDIENT SPOTLIGHT
THE POWER OF ROSEMARY OIL
Rosemary essential oil stimulates hair growth, prevents hair loss, balances oily scalps, and reduces dandruff. It nourishes the scalp, strengthens hair strands, and improves blood circulation. Its antibacterial and anti-fungal properties promote overall hair health, while its invigorating aroma enhances the hair care experience. You can find it in our No.2 Conditioning Hair Oil.
BUY No.2 HAIR OIL