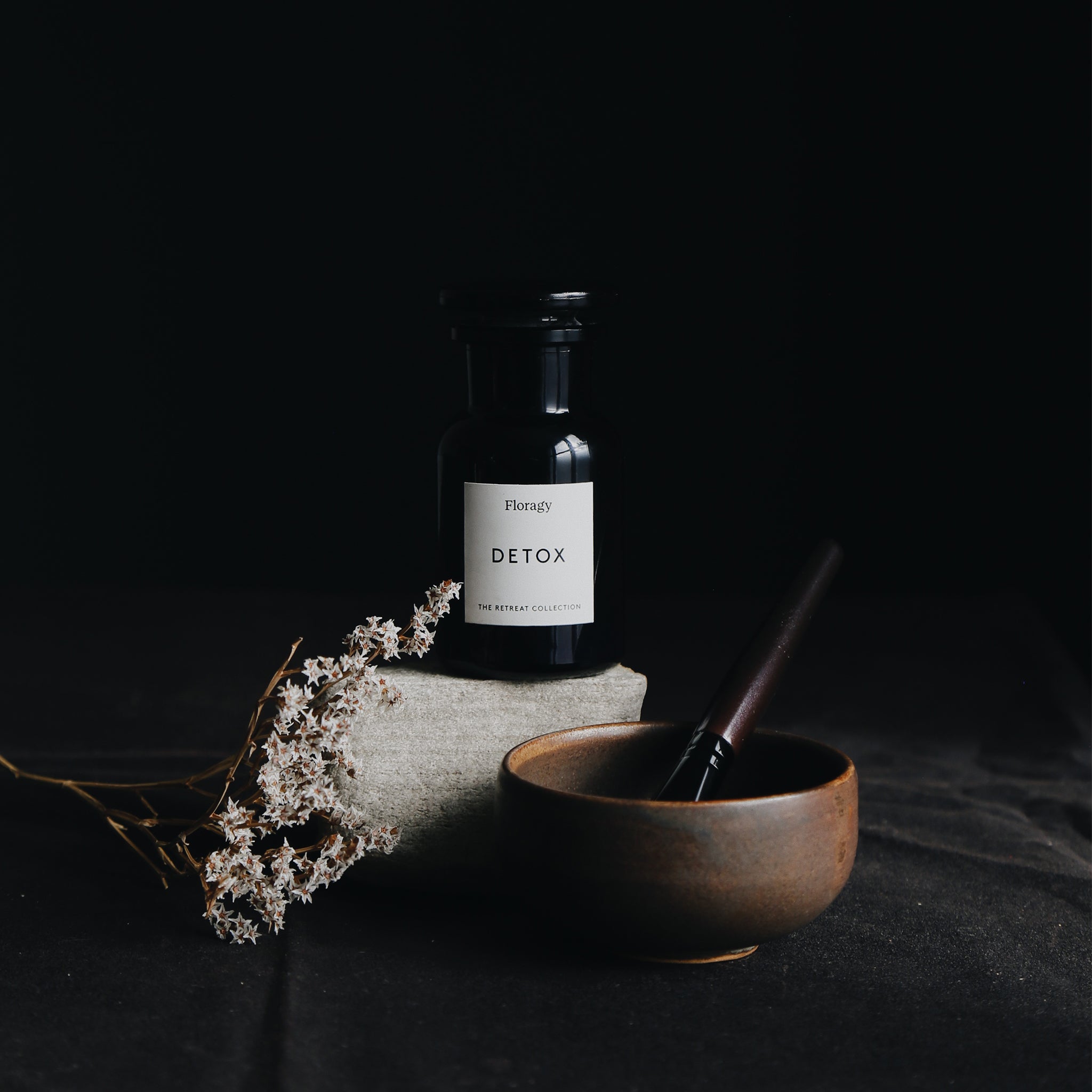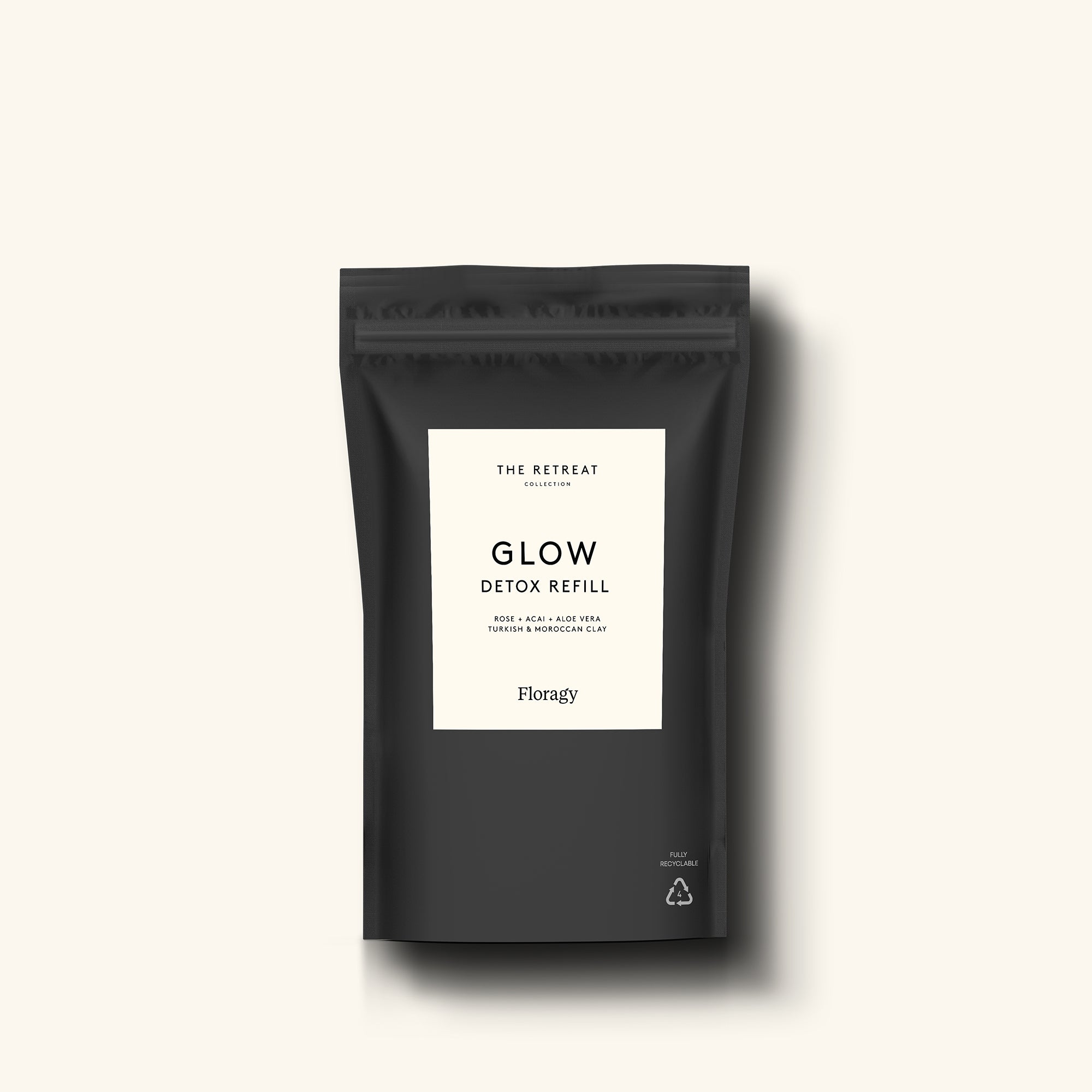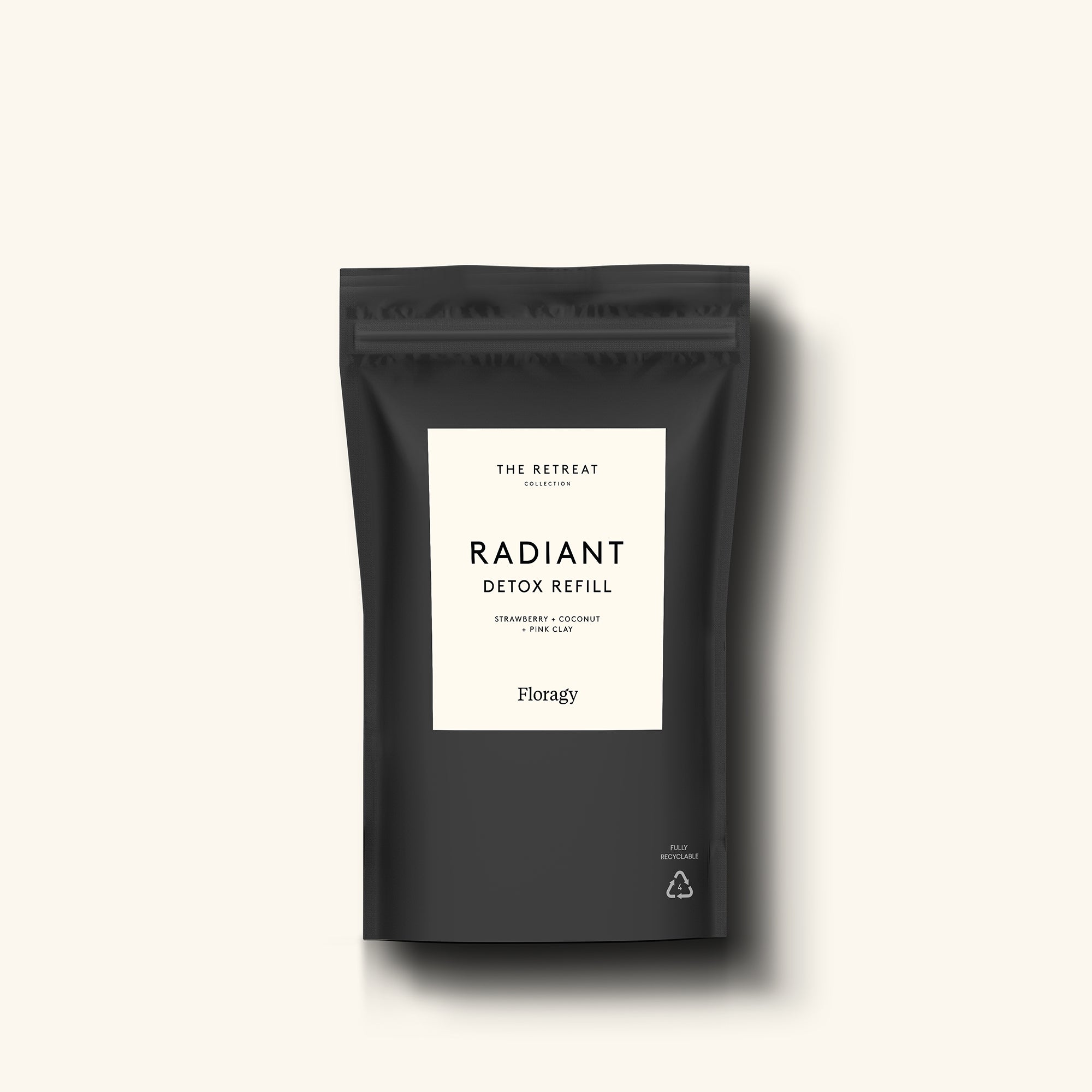 Sale price

£20
Regular price
(/)
A sanctuary for your skin, these masks are a luxurious treat your complexion needs. Enriched with nature's finest ingredients, they draw out impurities unveiling your skin's true natural radiance.
In a world filled with environmental stressors, The Retreat Collection Detox Clay Masks offer a moment of respite, a chance for your skin to breathe freely again. And as you wash it off, witness the glow that emanates from within, a reflection of your renewed self. Choose one of our luxurious, soothing clay masks enriched with nature's finest ingredients. A metamorphic new beauty ritual just for you. The apothecary jars are made from Miron glass which protects and enhances the mask. 100g, makes 10-12 masks.

Glow – Açai Berry, Aloe Vera and Rose

Radiant – Strawberry and Coconut 
Refresh – Peppermint and Matcha
Available to purchase in November 2023. Refills available from 15th October 2023.
GLOW INGREDIENTS

Acai Berry Powder – provides antioxidant protection, boosts collagen production, reduces signs of ageing, and nourishes the skin for improved hydration and texture.
Rose Powder – Rose powder possesses anti-inflammatory properties, brightens the skin, reduces acne, promotes a healthy complexion.
Turkish and Moroccan Clay– detoxifies and purifies the skin, absorbs excess oil, unclogs pores, improves skin texture, and provides a natural exfoliation, leaving the skin fresh and rejuvenated.
Aloe Vera Powder– offers soothing and moisturising effects, helps in healing and calming irritated skin, reduces inflammation, enhances collagen production.
RADIANT INGREDIENTS

Coconut Milk Powder – contains high levels of Vitamin C for soothing the skin and helping to retain moisture
Pink Kaolin Clay – Perfect for dry and sensitive skin types as it is a very mild exfoliant. Rich in minerals, it helps to restore and replenish skin with moisture and draw out impurities. Pink Clay can also help to reduce irritation and inflammation by promoting healthy cell renewal.
Strawberry Powder – Rich in Vitamin C and antioxidants Strawberry Powder provides protection for the skin through fighting free radicals which can cause premature ageing. It has skin soothing properties and is a wonderful toner that helps to reduce the appearance of pores and blemishes. Also contains Strawberry seeds to help gently exfoliate the skin.
REFRESH INGREDIENTS

French Green Clay – removes impurities, calms irritated skin and controls oil production.
Coconut Milk Powder – contains high levels of vitamin C for soothing the skin and aids in retaining moisture.
Matcha Powder – has antibacterial properties and is amazing for treatment of blemishes and acne, also containing vitamin K and caffeine which stimulates blood circulation. Matcha also stimulates elastin production to add volume to the skin. It also protects the skin against free radicals that cause sun damage, age spots and dry skin.
Peppermint Powder – is high in antioxidants and cooling to the skin.
Detox
Sale price

£20
Regular price
Choose options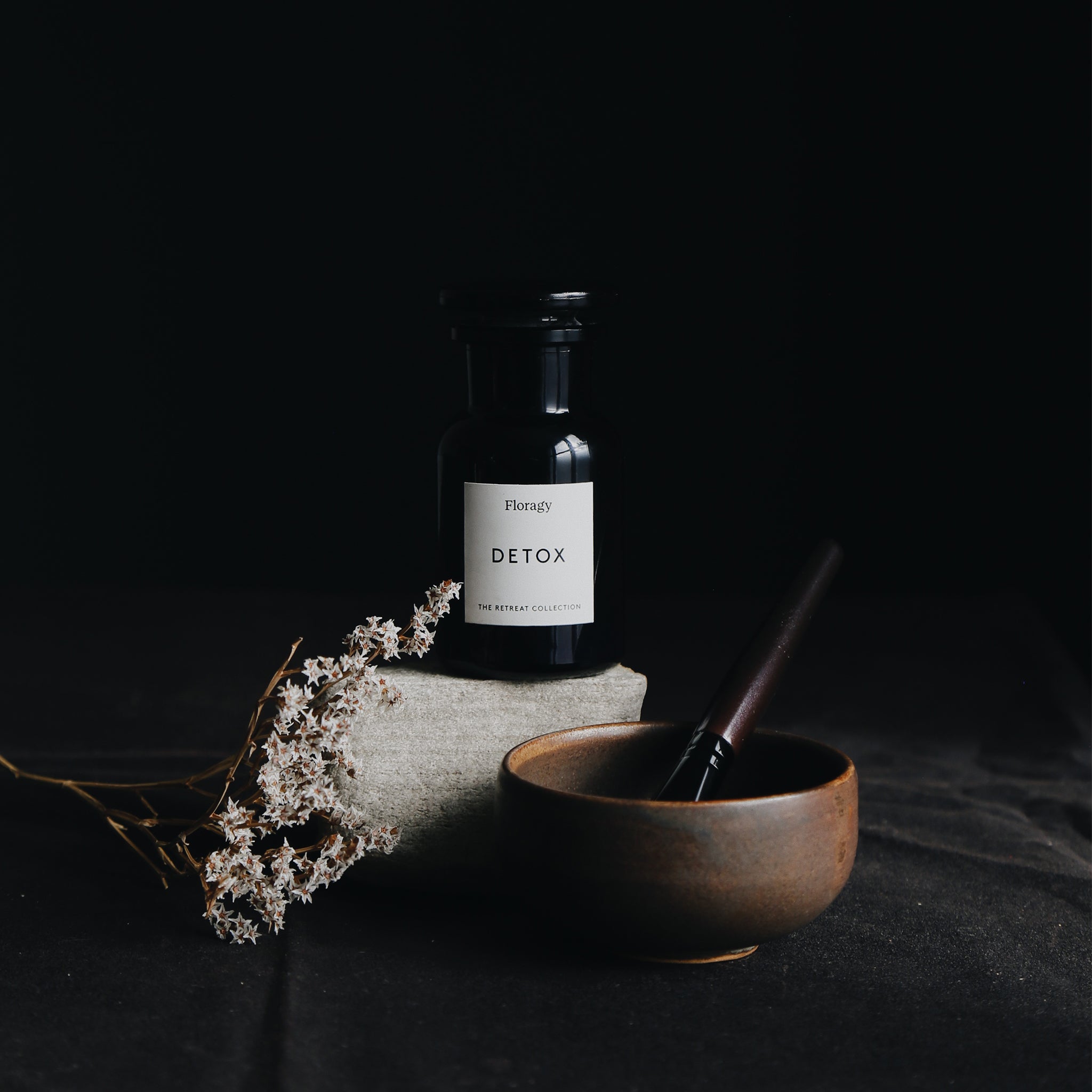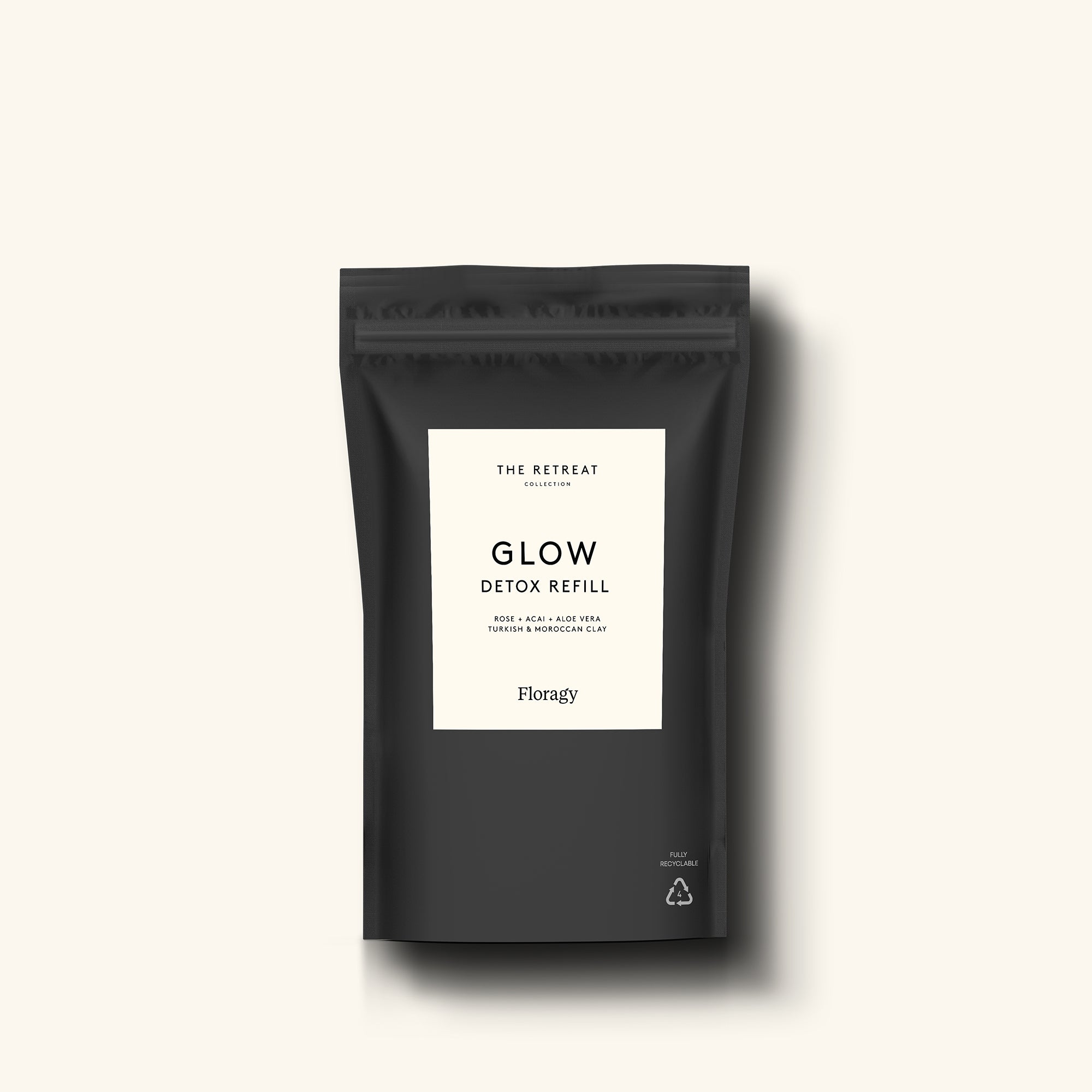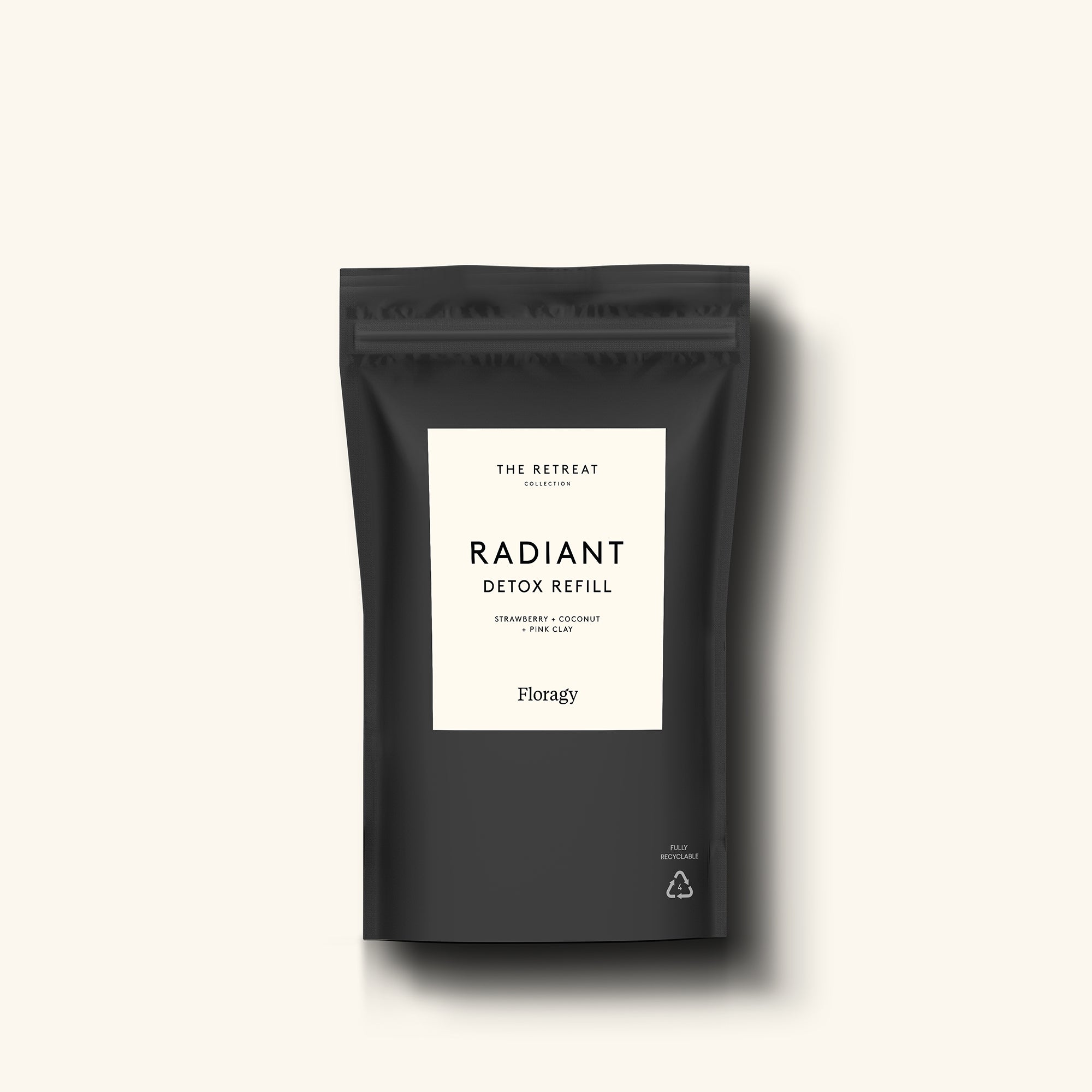 Detox
Sale price

£20
Regular price
"WITHIN YOU THERE IS A STILLNESS AND A SANCTUARY TO WHICH YOU CAN RETREAT AT ANY TIME AND BE YOURSELF."
HERMAN HESSE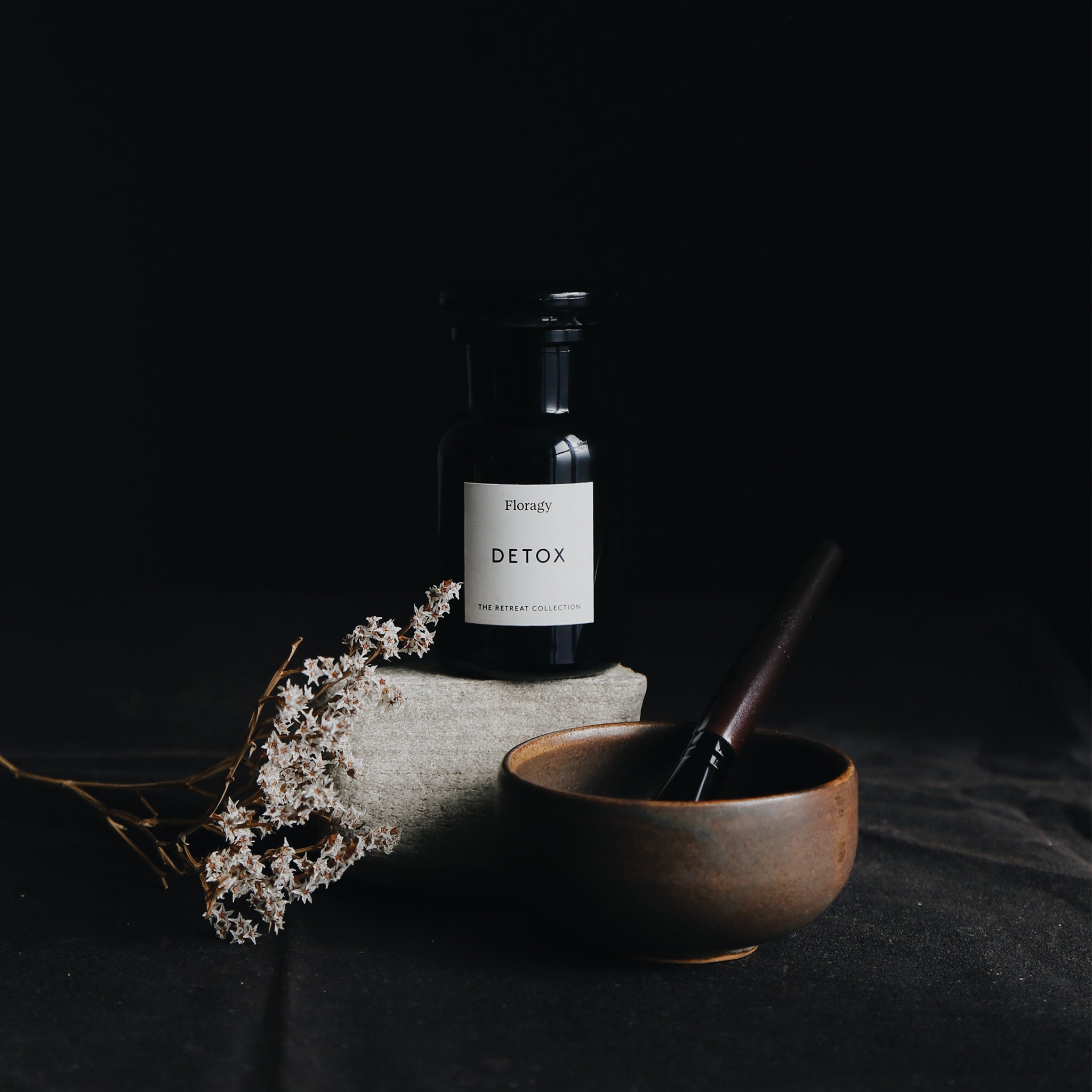 DETOX – THE RETREAT COLLECTION
CLAY MASK BENEFITS
Our clay face masks offer a multitude of skincare benefits. They are adept at absorbing excess oil and impurities from the skin, helping to unclog pores and prevent breakouts. They also promote gentle exfoliation, removing dead skin cells and enhancing skin texture. Their mineral-rich composition nourishes and revitalises the skin, leaving it looking refreshed and radiant. Regular use of clay masks can contribute to a balanced complexion, reduced inflammation, and an overall healthier skin appearance.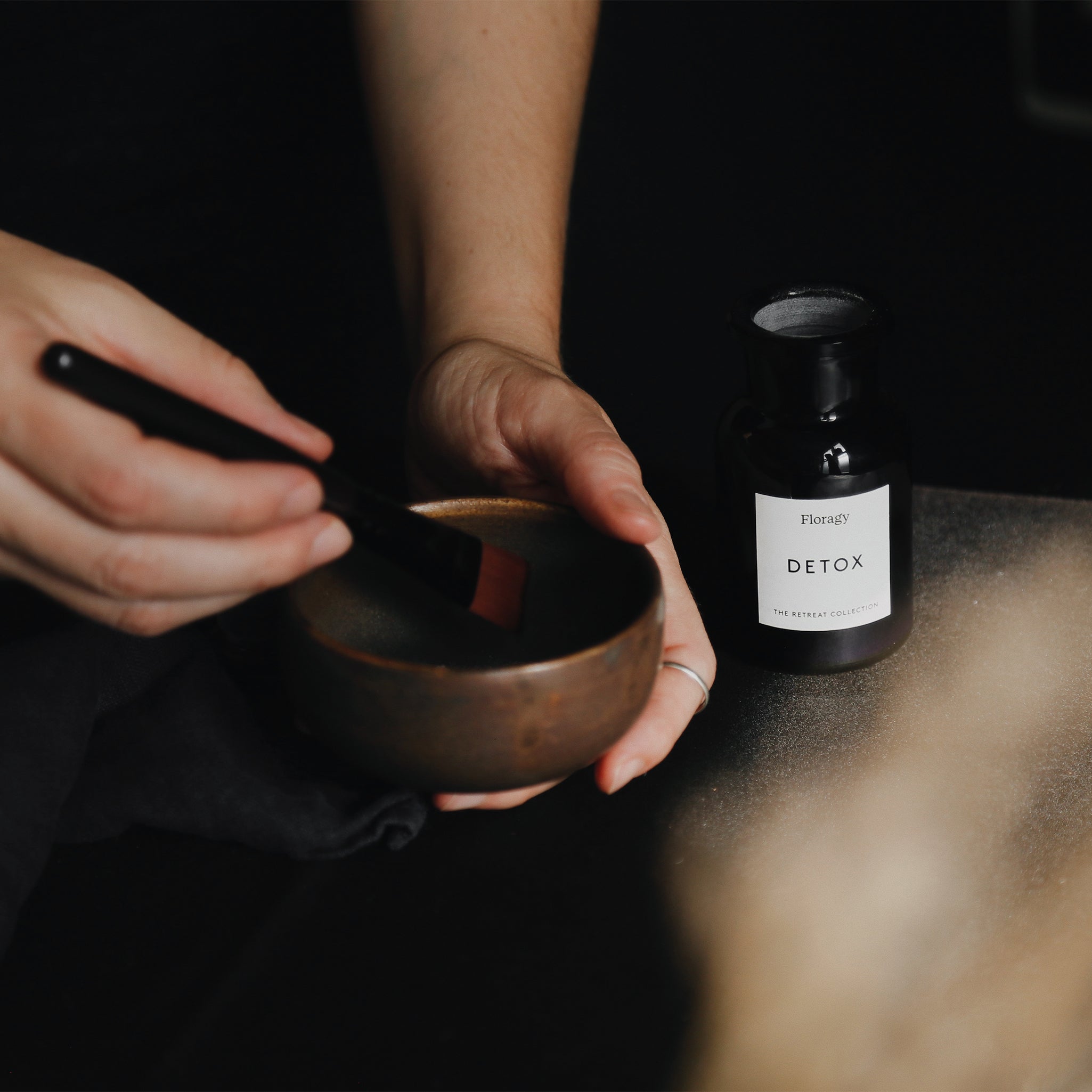 DETOX – THE RETREAT COLLECTION
HOW TO USE
Mix 1 tbsp of the mask with 1 tbsp of water (use more mask for a thicker consistency) in a bowl, apply to the face, leave on for no longer than 10 mins.
Rinse off with warm water, pat skin dry with a clean cloth.
Follow with our Revive Face Oil for a real skincare treat. Take care not to get water in the remaining mask.
TOP TIP: For an extra cooling effect pop the mixed mask into the fridge for 10 minutes prior to use. 
Each jar yields approximately 15 masks. Recommended to use once a week or as required.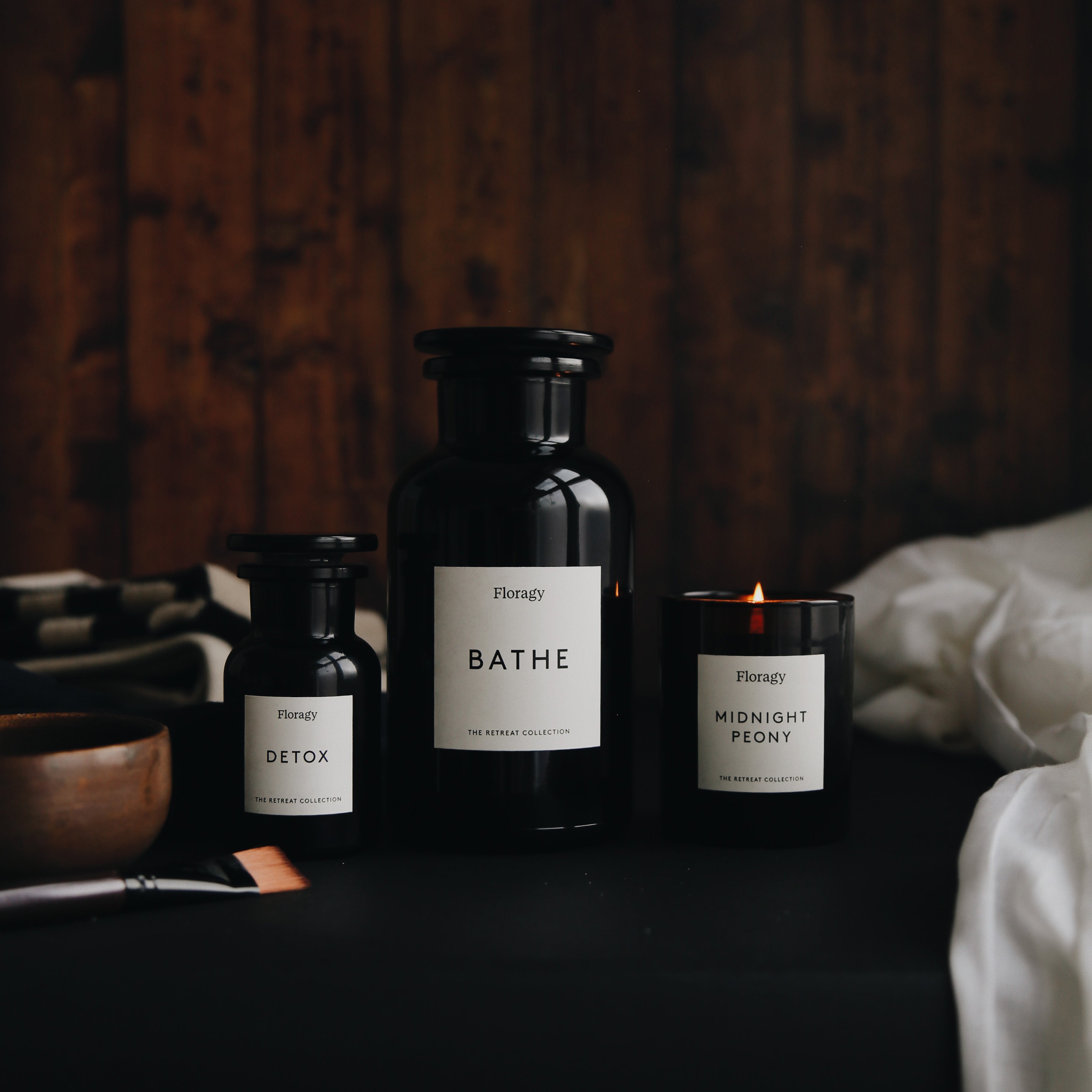 THE ULTIMATE SELF CARE GIFT
THE RETREAT COLLECTION
Transform your home into a sanctuary of absolute serenity with this series of special personalised products designed to optimise those sacred moments of leisure. Melt away the day's distractions as you embark on a journey of rejuvenation. Illuminate your space with our signature spa candle and inhale the calming aromas of our lavish Bath Salts, as you experience  the gentle purification of our Detox Clay Mask, revealing a radiant complexion and relieving the burdens of stress. Emerge rested and restored, returned to yourself once more.
CREATE YOUR RETREAT