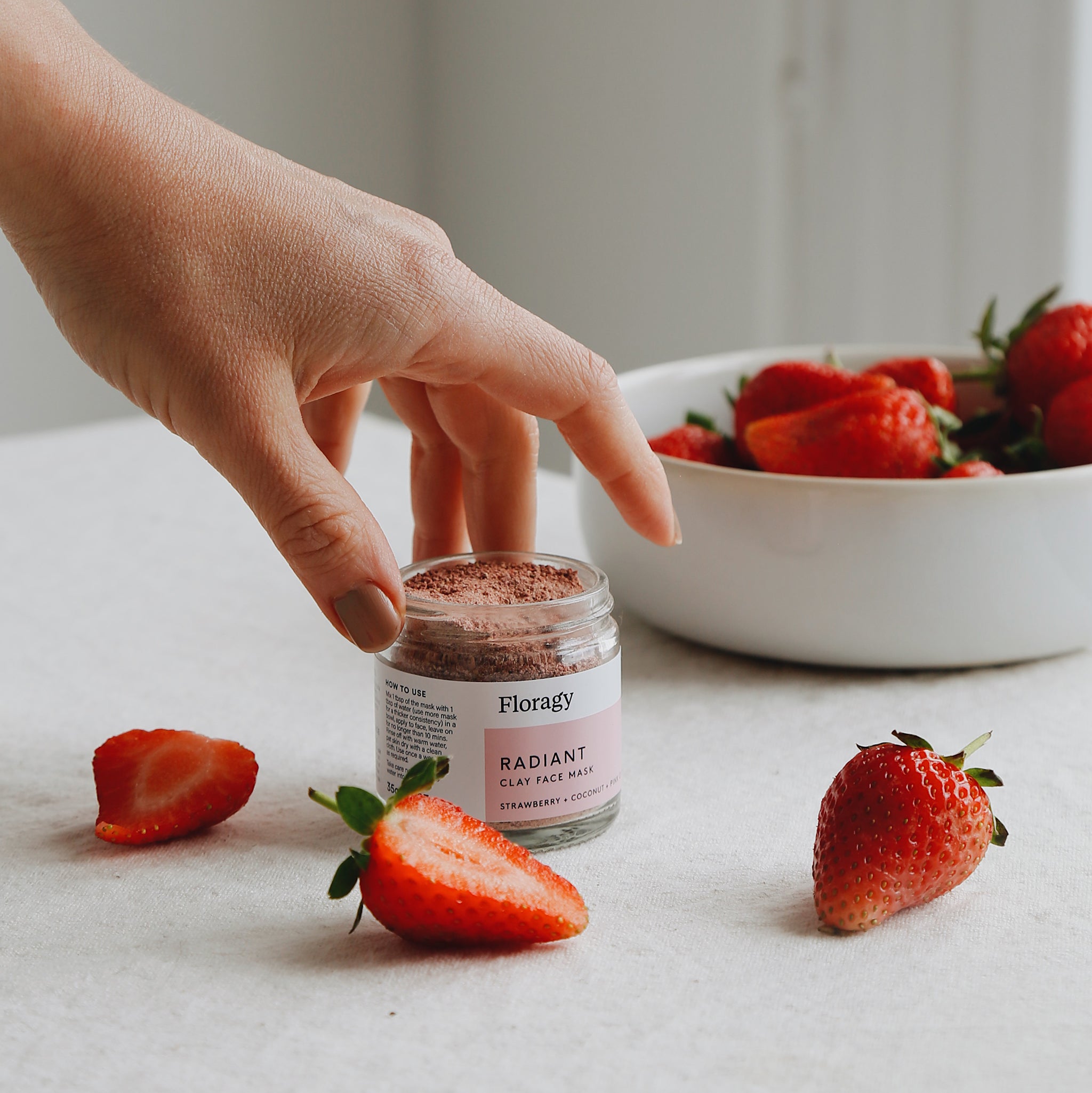 Sale price

£7
Regular price
(/)
A MINERAL RICH, GENTLE EXFOLIATING FRUITY POWDER MASK

Our award-winning mineral rich pink clay mask is ideal for dry, sensitive and mature skin. Made with Strawberry Powder to help support oil regulation and inflammation, our mask will help to draw out impurities, restore and replenish your skin's moisture, leaving you looking rather radiant. Enough for two masks.
IMPORTANT INFORMATION – Patch test before full application, avoid eye contact, not be used on broken skin or mucous membranes, if irritation occurs discontinue use. 
Radiant - Strawberry Mini Clay Mask
Sale price

£7
Regular price
Choose options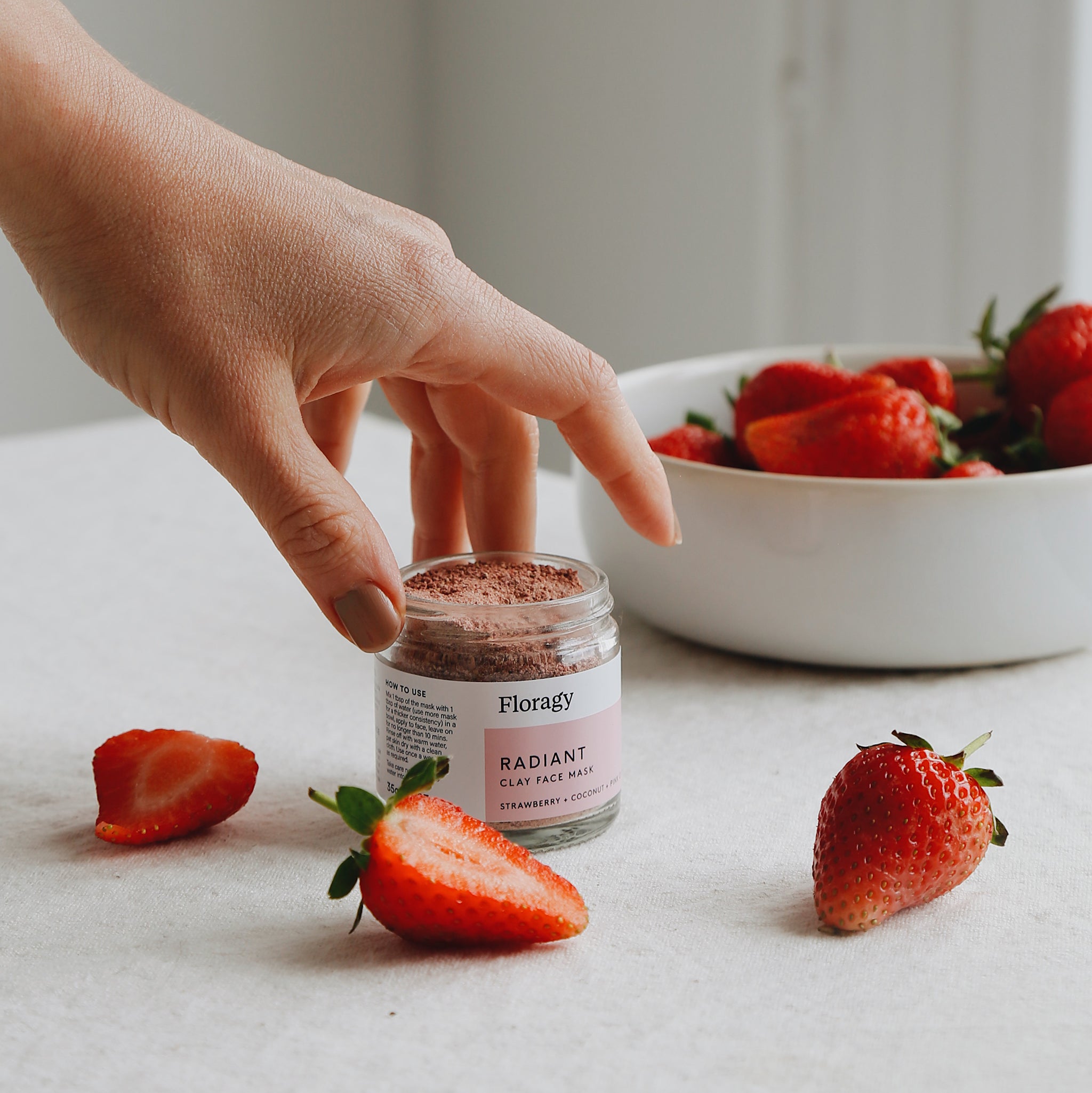 RADIANT CLAY MASK
KEY BENEFITS
Draws out impurities leaving the skin softer
Strawberry seeds to gently exfoliate
Soothing to the skin
Antioxidants help to protect the skin
Leaves the skin smooth + silky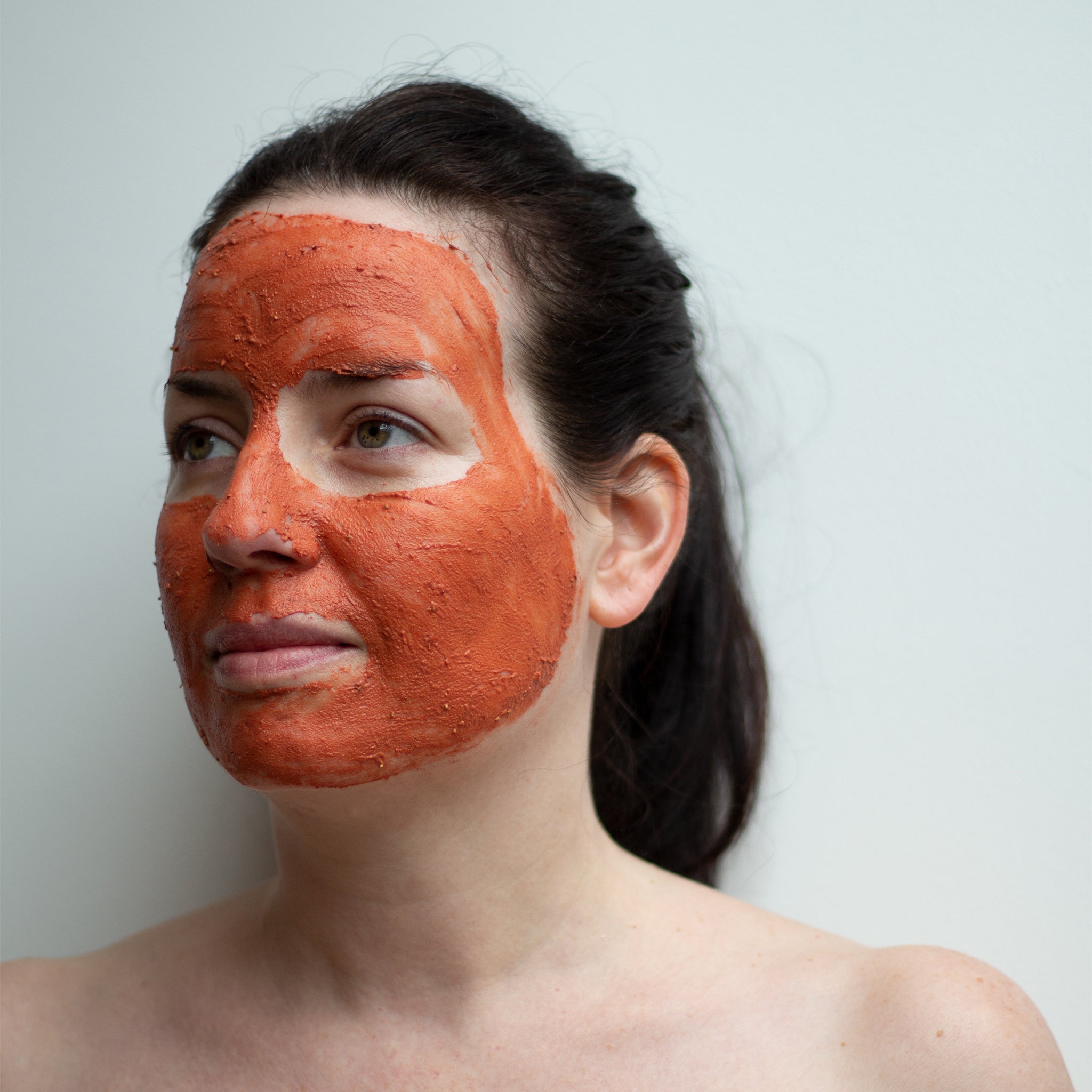 RADIANT CLAY MASK
HOW TO USE
Mix 1 tbsp of the mask with 1 tbsp of water (use more mask for a thicker consistency) in a bowl, apply to the face, leave on for no longer than 10 mins.
Rinse off with warm water, pat skin dry with a clean cloth.
Follow with our Revive Face Oil for a real skincare treat. Take care not to get water in the remaining mask.
TOP TIP: For an extra cooling effect pop the mixed mask into the fridge for 10 minutes prior to use. 
Each jar yields approximately 6 masks. Recommended to use once a week or as required.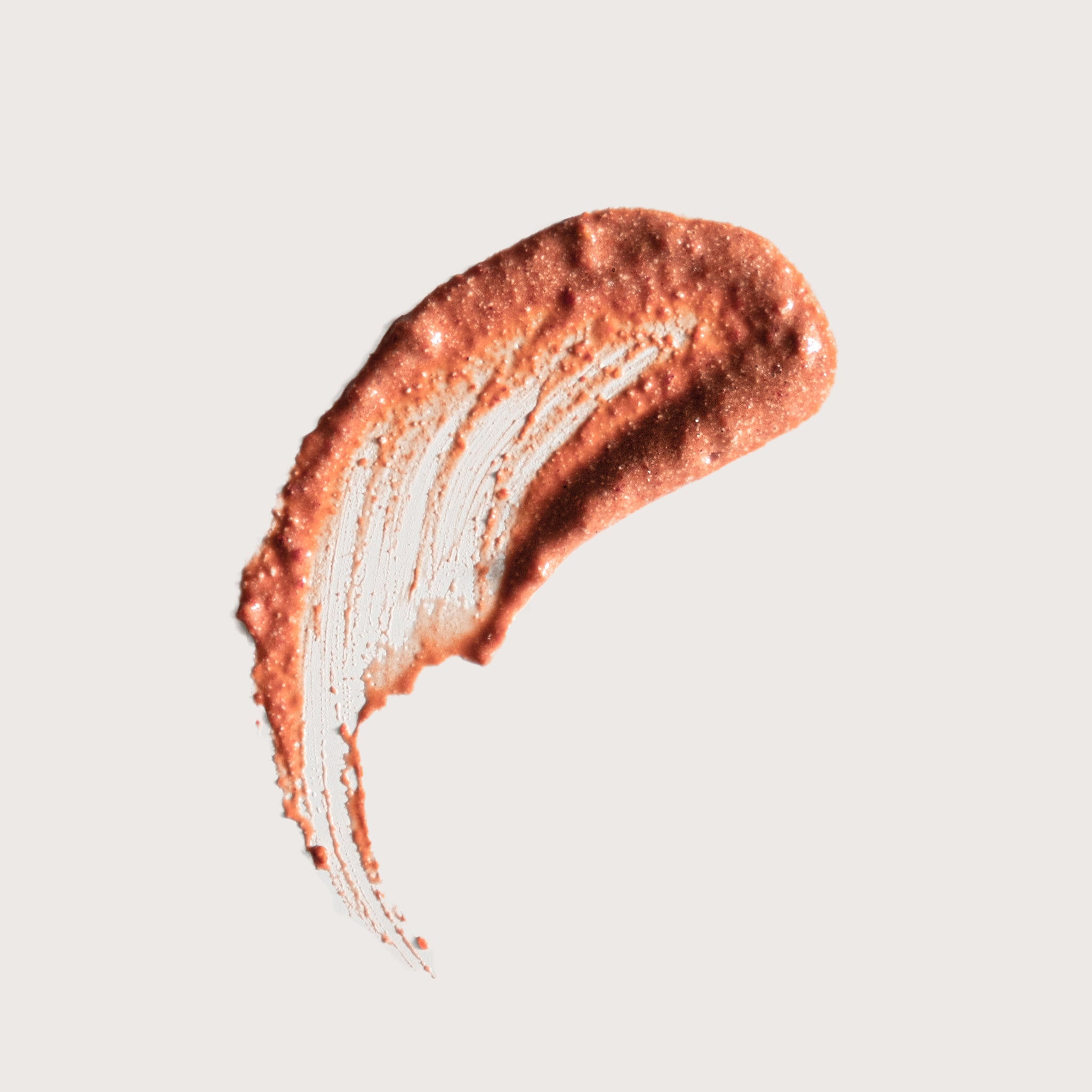 RADIANT CLAY MASK
INGREDIENTS
Coconut Milk Powder – contains high levels of Vitamin C for soothing the skin and helping to retain moisture
Pink Kaolin Clay – Perfect for dry and sensitive skin types as it is a very mild exfoliant. Rich in minerals, it helps to restore and replenish skin with moisture and draw out impurities. Pink Clay can also help to reduce irritation and inflammation by promoting healthy cell renewal.
Strawberry Powder – Rich in Vitamin C and antioxidants Strawberry Powder provides protection for the skin through fighting free radicals which can cause premature ageing. It has skin soothing properties and is a wonderful toner that helps to reduce the appearance of pores and blemishes. Also contains Strawberry seeds to help gently exfoliate the skin.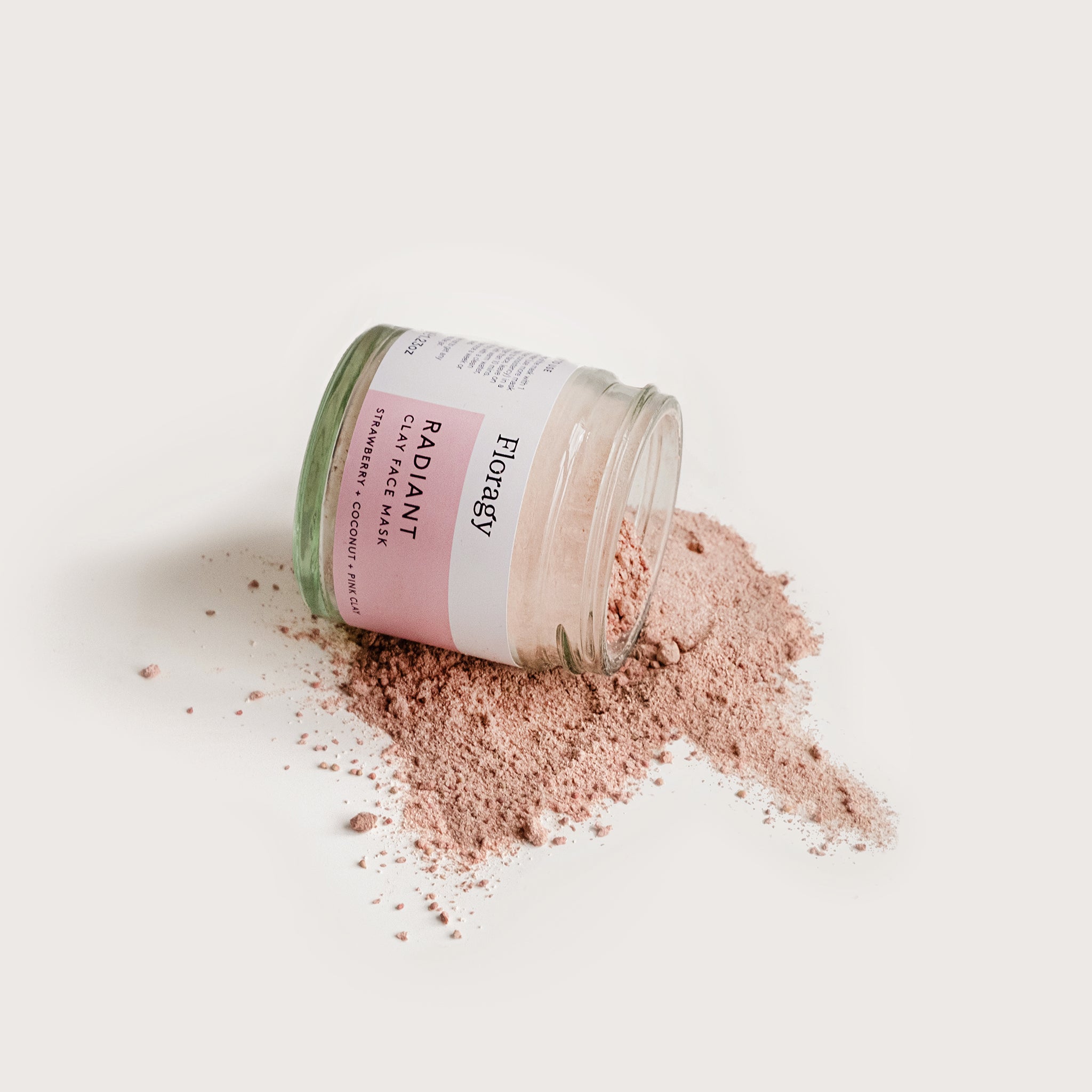 THE POWER OF OUR CLAY MASKS
THE BENEFITS
Our clay face masks offer a multitude of skincare benefits. They are adept at absorbing excess oil and impurities from the skin, helping to unclog pores and prevent breakouts. They also promote gentle exfoliation, removing dead skin cells and enhancing skin texture. Their mineral-rich composition nourishes and revitalises the skin, leaving it looking refreshed and radiant. Regular use of clay masks can contribute to a balanced complexion, reduced inflammation, and an overall healthier skin appearance.