Sale price

£15
Regular price
(/)
Give the perfect gift of naturally glowing skin, also ideal for a mini trial and travels.
Our 3 step mini facial set is the perfect way to try your favourite combination of skin rejuvenating products in your very own mini home treatment. Choose from 4 different Clay Face Masks and 3 of our Face Oils, together with our fragrance free and gentle Oil-To-Milk Cleanser to trial our natural skincare routine.
The 3 Step Facial contains:

Step 1: Cleanse – Cleanse – Oil to Milk Cleanser (5ml)
Step 2: Detox – Renew Mask / Radiant Mask / Refresh Mask or Glow Mask(15g)
Step 3: Hydrate – Calm Face Oil, Revive Face Oil or Nurture Intensive Face Oil (5ml)
The mini mask and cleanser will provide 2 treatments, the mini oil will last longer. For more product information and ingredients click on the product name links above.
IMPORTANT INFORMATION – Patch test before full application, avoid eye contact, not be used on broken skin or mucous membranes, if irritation occurs discontinue use. Please choose Calm or Revive Unscented if you're either pregnant or breast feeding.
The Mini Facial Set
Sale price

£15
Regular price
Choose options
the 3 step facial
STEP 1 — CLEANSE
Cleanse and protect your skin with our Oil-to-Milk Cleanser. Formulated with delicate botanicals to gently wash away dirt, impurities and makeup. Ideal for all skin types, our cleanser binds to excess oil, grime, SPF and even the heaviest of makeup then transforms into a lightweight milk on contact with water, leaving behind no oily residue, just fresh and glowing skin.
Blended with antioxidant rich Camellia Oil, regenerative Olive Squalane and an emulsifier naturally derived from Sunflower Oil, all specially selected for their skin loving properties. Used daily this gentle and effective unscented cleanser helps to maintain a healthy skin barrier and keeps moisture in, leaving your skin feeling soft, plump and super clean.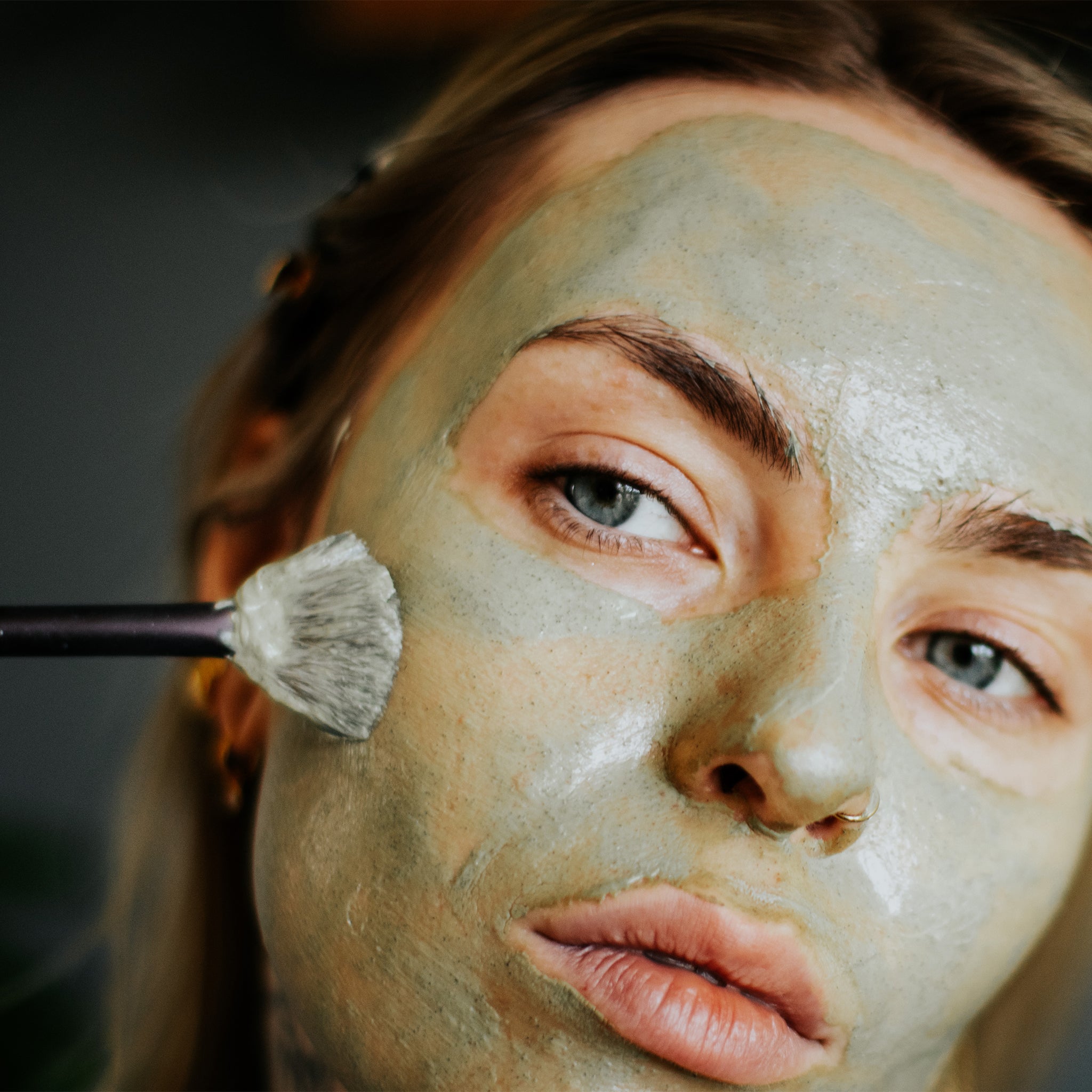 the 3 step facial
STEP 2 — DETOX
Our clay face masks are packed with antioxidants and skin loving ingredients, the clay will help to draw out impurities and excess oils from your skin, leaving you with super soft skin and a naturally refreshing glow.
Choose from 1 of 4 masks, all with their own unique ingredients and skin loving ability, Renew, Radiant, Refresh or our new collagen boosting Glow Mask.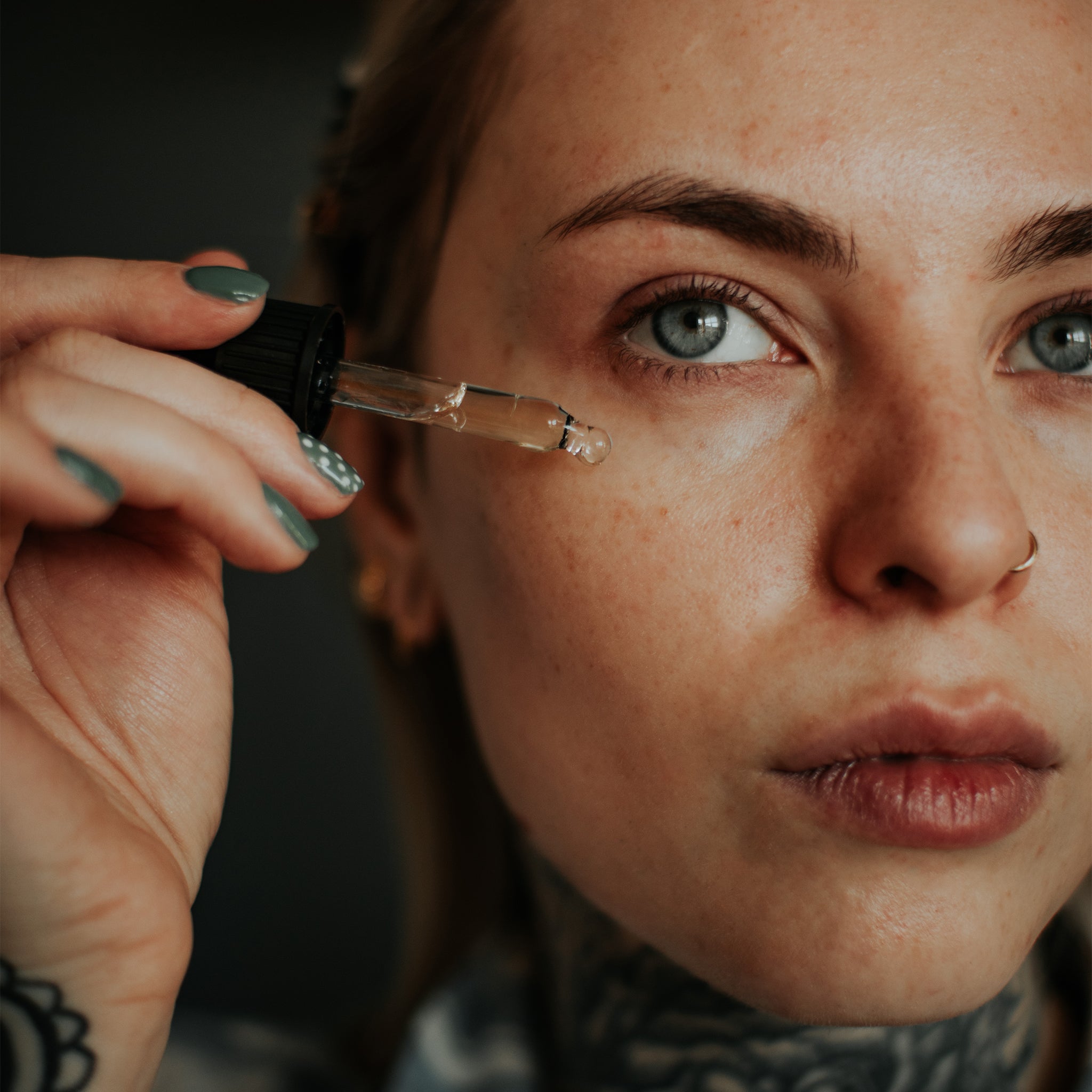 the 3 step facial
STEP 3 — HYDRATE + PROTECT
Lastly use one of our face oils which can provide numerous benefits. After cleansing and a detox, apply a few drops of face oil onto your fingertips and gently massage it onto your face and neck. Face oils help nourish and hydrate the skin, improve moisture retention, boost radiance, and provide essential nutrients. Follow up with a moisturiser to seal in the benefits. Use face oil daily or as needed for a healthy and glowing complexion.
Choose from 1 of 4 oils, Calm, Revive, Revive Unscented or Nurture, for a naturally glowing look.