Sale price

£17
Regular price
(/)
A perfectly balanced face oil to help soothe and calm sensitive skin.
Light-weight and unscented, this gentle yet powerful oil will balance oil regulation and reduce redness for the most sensitive of complexions. The combination of Olive Squalane and Hemp Oil leave the skin looking luminous and vibrant, with Cucumber Seed Oil to reduce puffiness. This powerhouse blend can be used on eczema prone skin and those with contact dermatitis to help calm inflammation and irritation.
AWARDS
Winner of 'Best Face Oil for Sensitive Skin' at the Beauty Shortlist Awards 2022
PERFECT FOR SENSITIVE SKIN
Calm – Face Oil
Sale price

£17
Regular price
Choose options
Before / after CALM
Emily applied Calm Face Oil to her face after noticing a patch of inflamed and itchy skin on her cheek. Within 3 days her skin had cleared completely.
CALM FACE OIL
KEY BENEFITS
Reduces puffiness
Helps to soften lines and even out skin tone
Helps to reduce redness and inflammation
Lightweight and easily absorbed
Calms and soothes irritated or sensitive skin
Helps to balance oil production
Perfect for sensitive skin
Nourishes and replenishes the skin with essential nutrients
Helps to create a healthy and radiant complexion.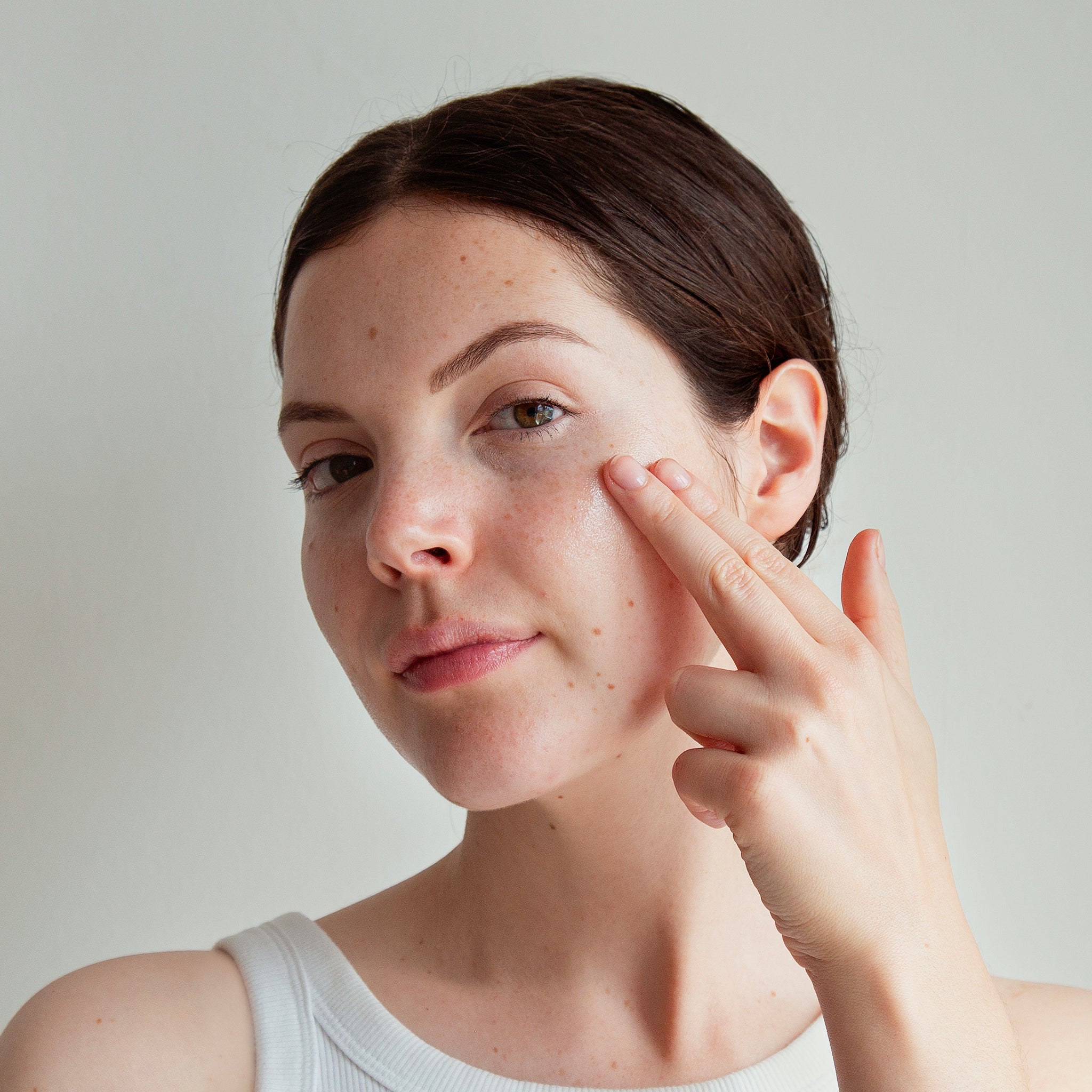 CALM FACE OIL
INGREDIENTS
Camellia Oil - non-greasy moisturising oil rich in Omega-6 fatty acids, essential for the structural integrity and barrier function of the skin.
Olive Squalane - excellent for skin conditioning, helps to soften lines and works with other antioxidants within the skin to neutralise oxygen molecules, these molecules are damaging and are generated when the skin is exposed to UV light therefore Squalane helps to protect and repair the skin's barrier.
Kiwi Seed Oil - rich in Vitamin C to brighten the complexion and helps to relieve irritation.
Tocopherol (Natural Vitamin E) – Cosmetic Vitamin E in one of its purest forms, with a minimum of a 70% mixture of alpha, beta, gamma and delta tocopherols in Sunflower Seed Oil.
Cucumber Seed Oil - high in antioxidants and soothing to the skin which helps with puffiness due to its anti-inflammatory properties.
Hemp Oil - suitable for all skin types Hemp Oil is anti-inflammatory and helps regulates oil production without clogging pores. Calms irritation to leave skin soft and supple.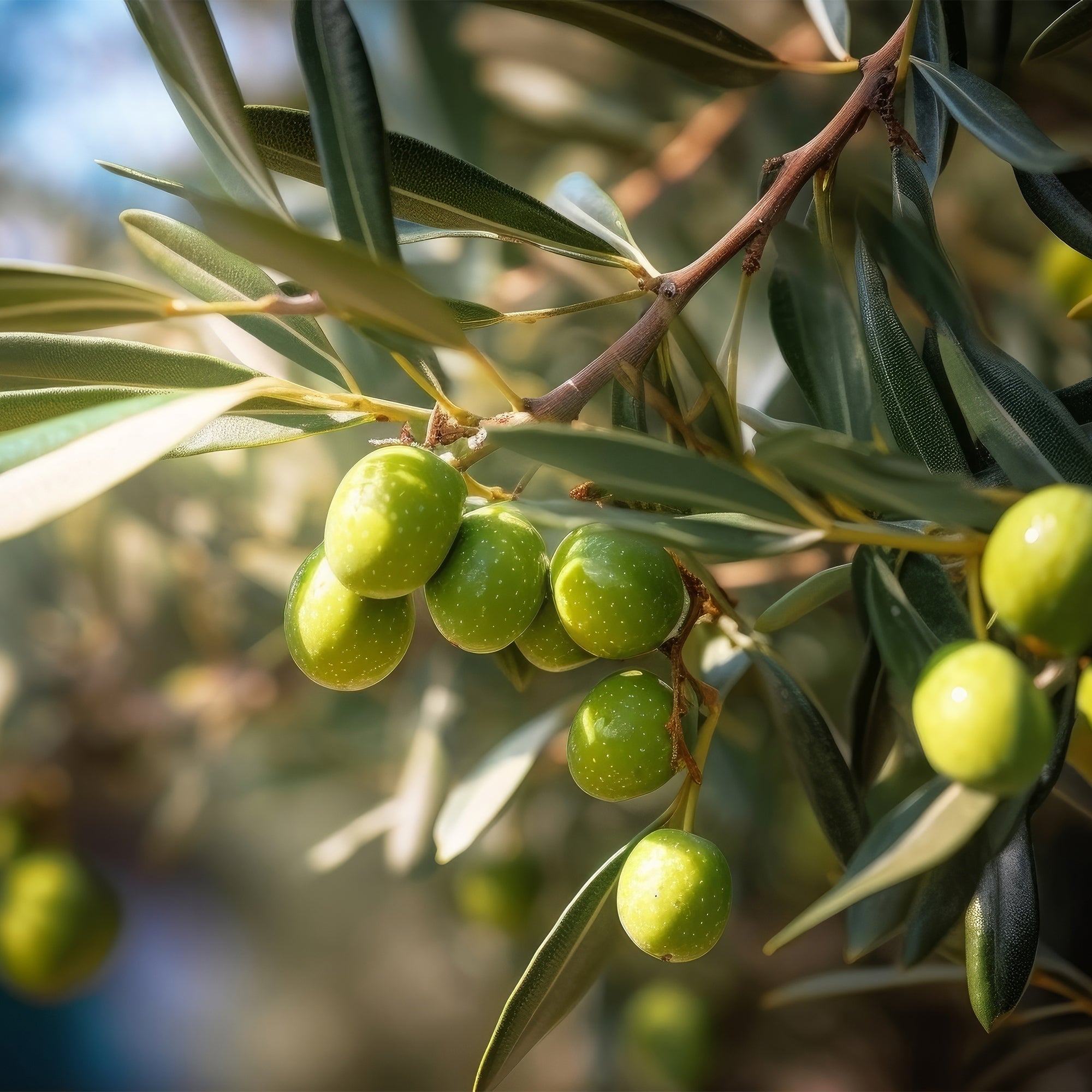 INGREDIENT SPOTLIGHT
OLIVE SQUALANE
Derived from olives, it closely resembles the skin's natural sebum, making it an excellent moisturiser that enhances skin hydration and suppleness without a greasy feel. It is non-comedogenic and suitable for all skin types, including sensitive and acne-prone skin. Olive Squalane's antioxidant properties protect against environmental stressors, reducing signs of aging and promoting a smoother, more radiant complexion. Its lightweight texture absorbs quickly, leaving skin nourished and revitalised.