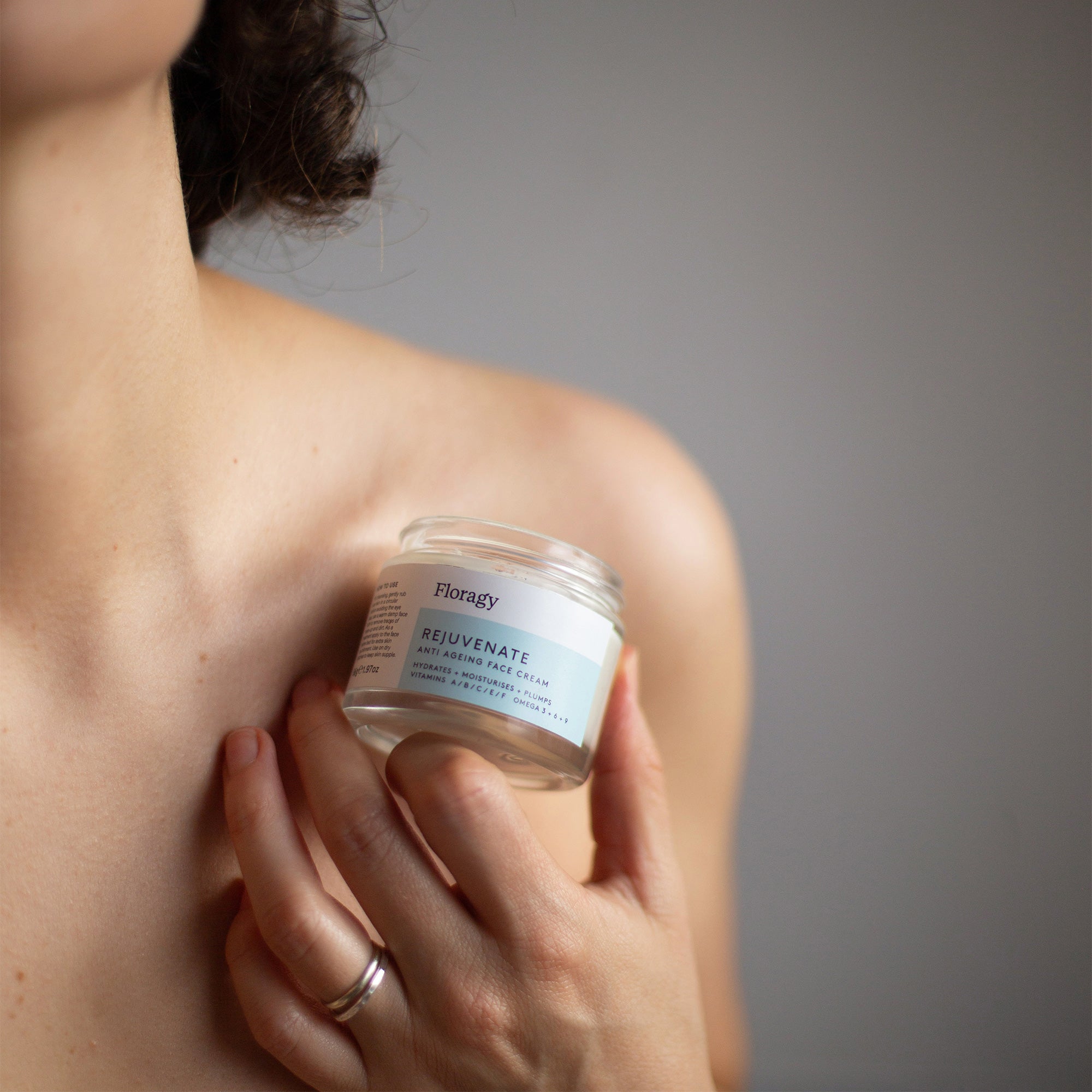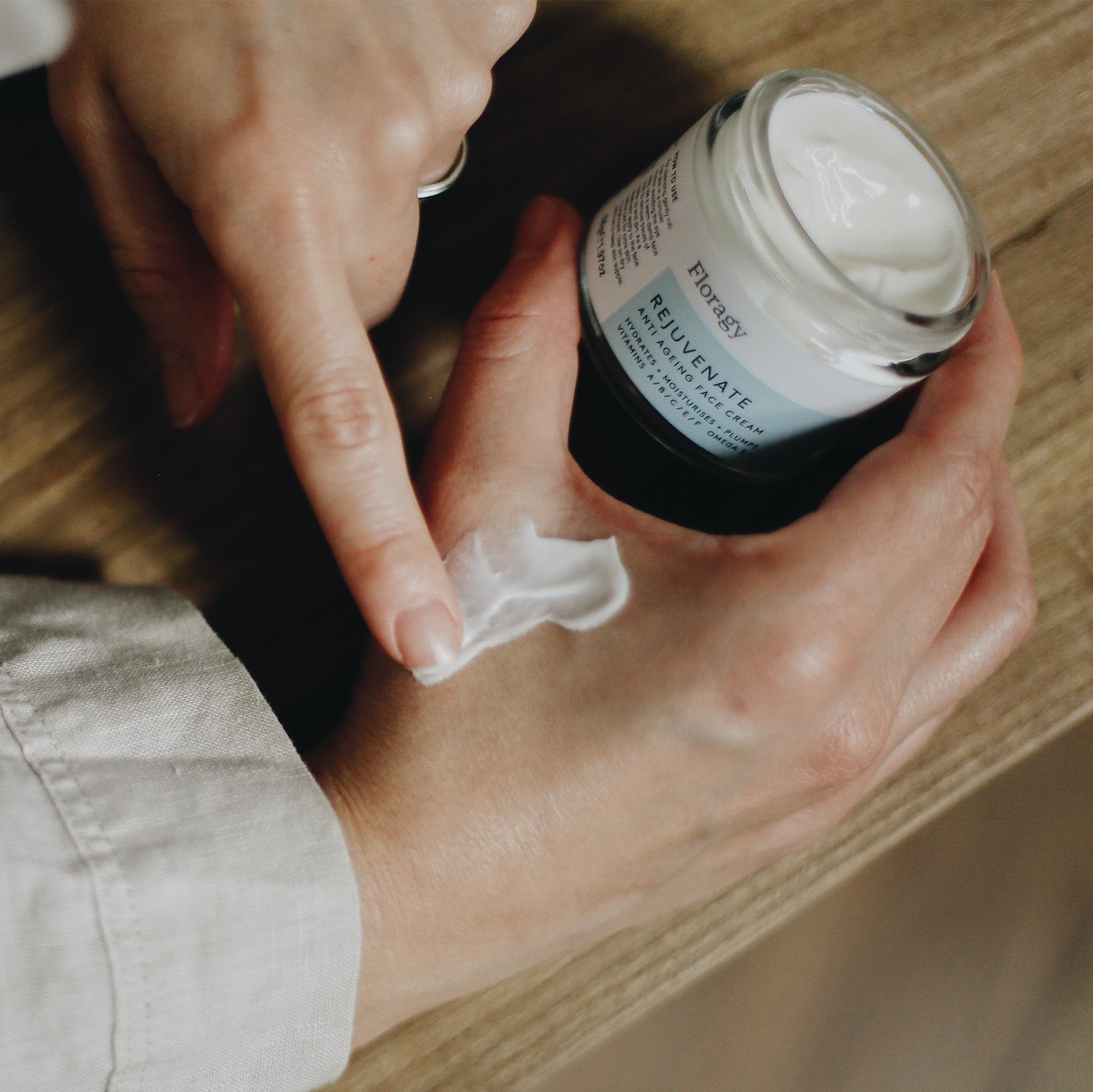 Sale price

£27
Regular price
(/)
Nature's Secret to Youthful Radiance: Organic Anti-Aging Face Cream Enriched with Hyaluronic Acid and Raspberry Extract
Rejuvenate your complexion with our luxurious anti-ageing face cream. Formulated with Hyaluronic Acid and Raspberry Extract, it helps to rehydrate, nourish and plump your skin to reveal a brighter and naturally glowing appearance. Organic and gentle on your skin, use the cream daily to help keep your skin looking smooth and healthy.
Choose from three different varieties:-
Unscented - paired with Calm Face Oil
Jasmine + Neroli - paired with Revive Face Oil
Rose Geranium + Lavender - paired with Nurture Face Oil
62g in a glass jar with aluminium lid.
IMPORTANT INFORMATION – Patch test before full application, avoid eye contact, not be used on broken skin or mucous membranes, if irritation occurs discontinue use. Please choose Unscented if you're either pregnant or breast feeding.
Rejuvenate - Anti-Ageing Face Cream
Sale price

£27
Regular price
Choose options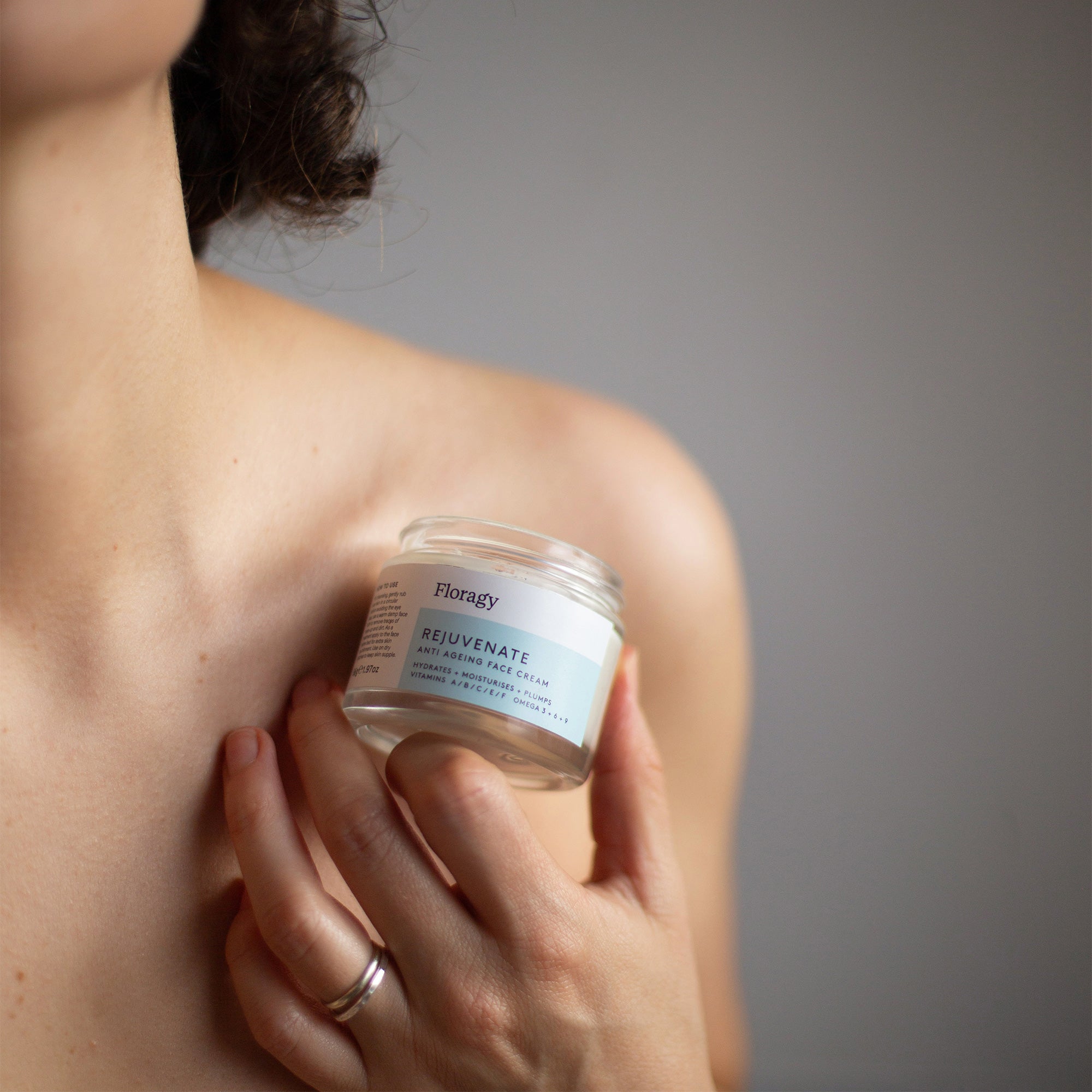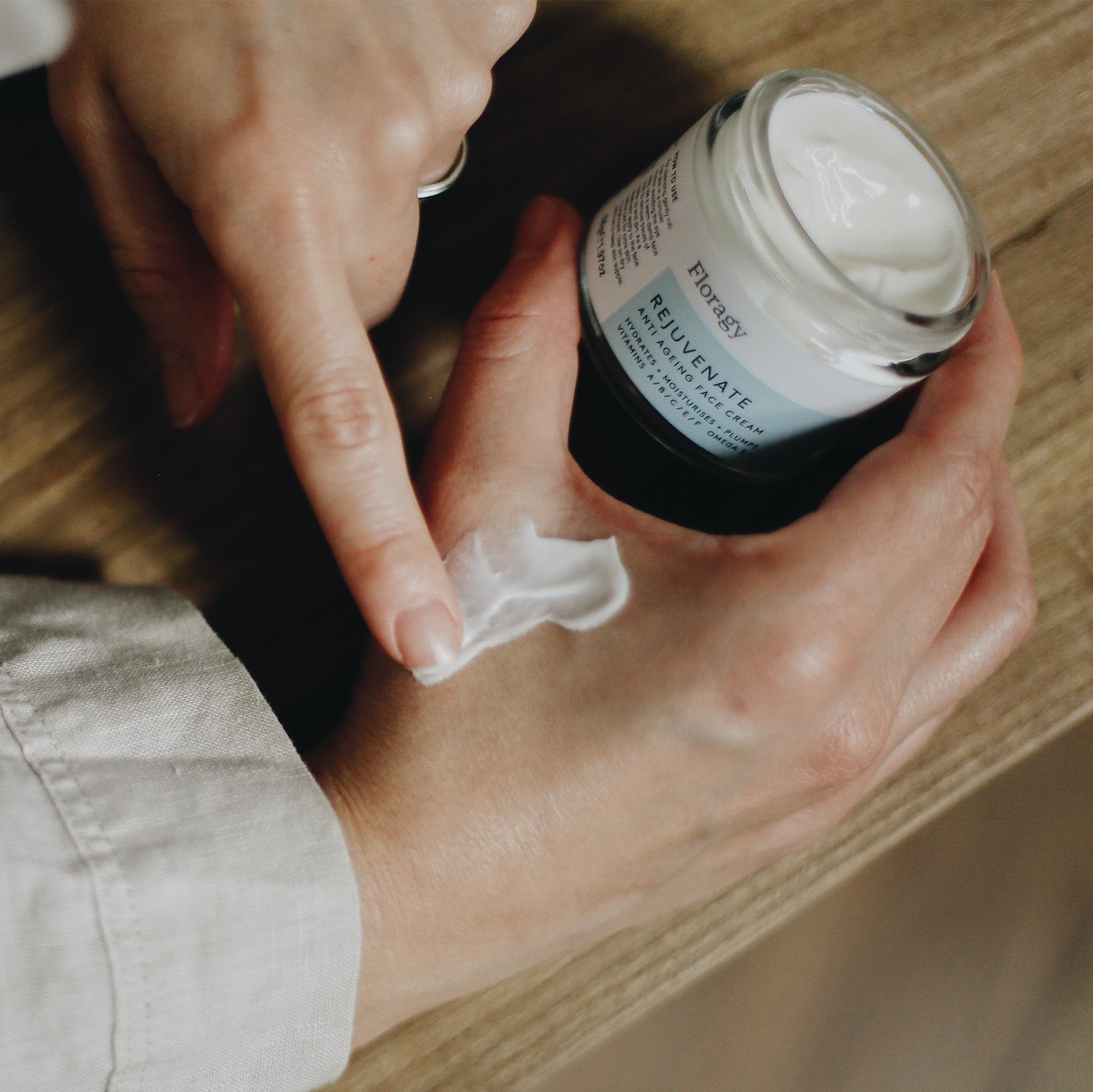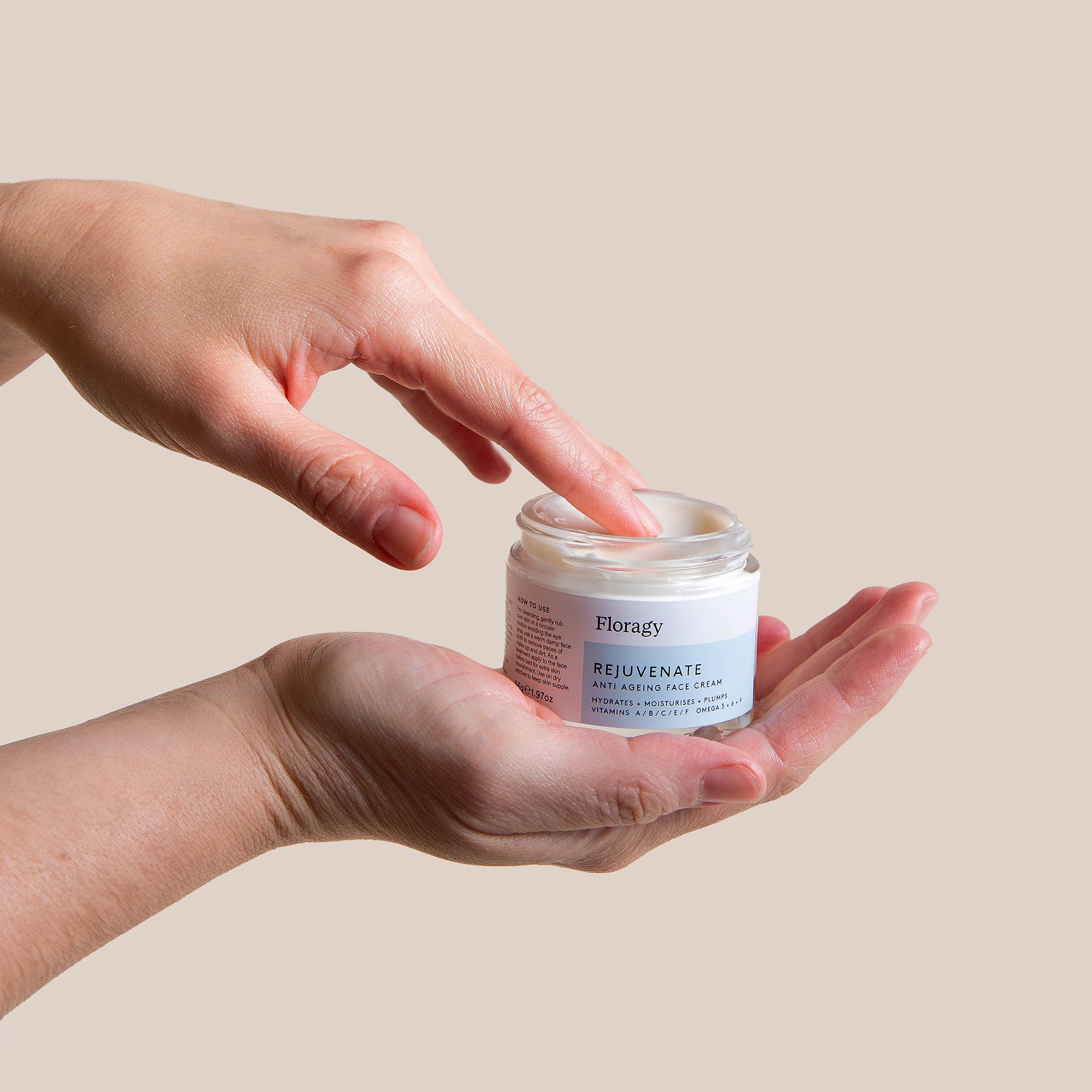 REJUVENATE FACE CREAM
KEY BENEFITS
Nourishes skin using a blend of pure and organic oils.
Hyaluronic Acid enhances moisture content and revitalises the skin's outer surface layers to look and feel softer and smoother.
Abundant in antioxidants and vitamins A & E which hydrate and nourish the skin, diminishes fine lines and protects against free radicals to promote a natural glowing complexion.
Aloe Leaf Powder has antioxidants and moisturising properties to help soothe and rejuvenate the skin.
Helps to support collagen production, reducing the appearance of fine lines.
Raspberry Extract - abundant in antioxidants and Ellagic Acid help to promote skin elasticity and lighten dark patches.
Gentle on sensitive skin.
REJUVENATE FACE CREAM
HOW TO USE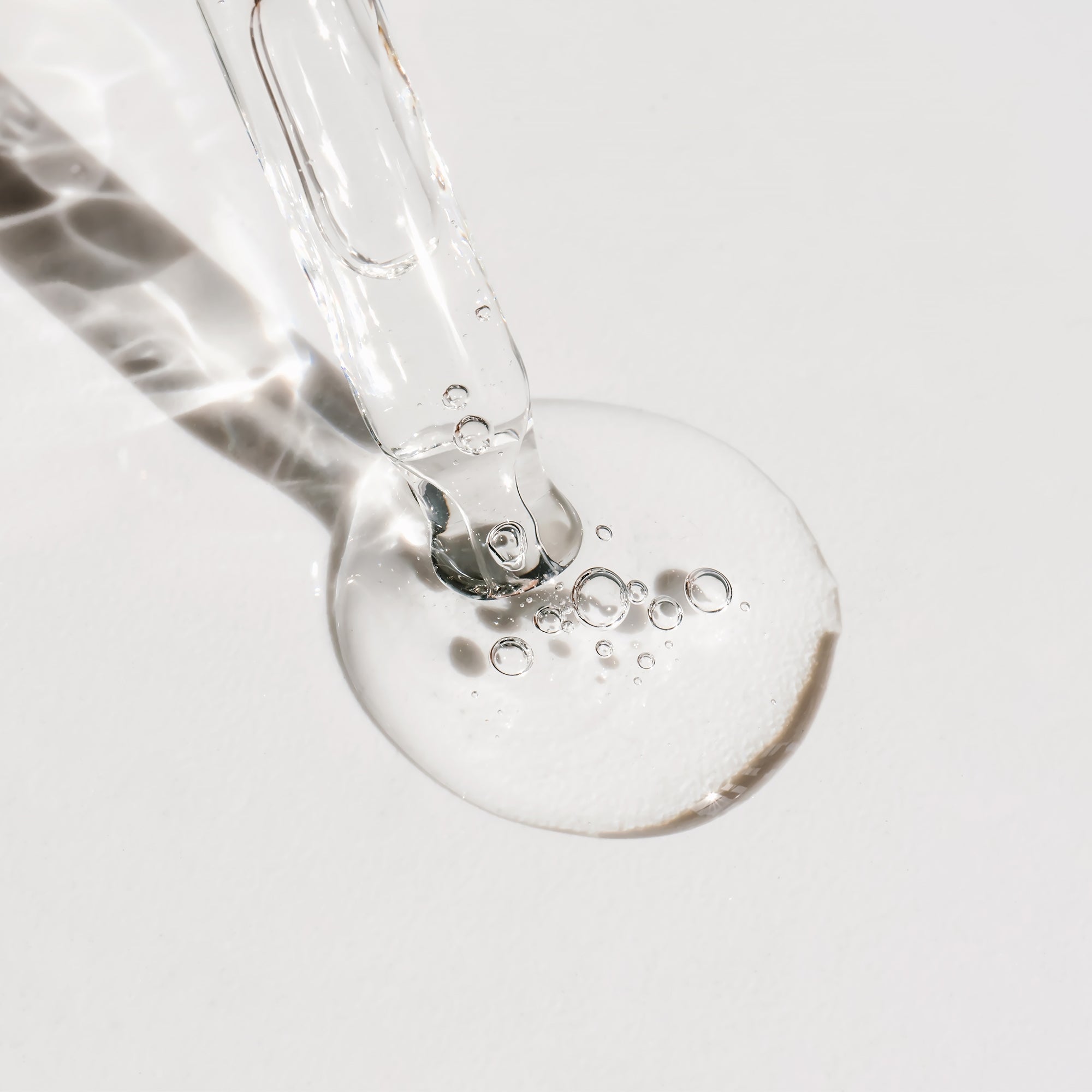 INGREDIENT SPOTLIGHT
HYALURONIC ACID
Hyaluronic Acid (Sodium Hyaluronate), often called HA, is a skin savior in the world of skincare. It's a natural substance found in our bodies, known for its incredible ability to hold moisture. HA acts like a sponge, attracting and retaining water to keep our skin hydrated, plump, and supple. It's like a tall drink of water for your skin, reducing dryness and fine lines. As we age, our HA levels decrease, making it a prized ingredient in skincare products. Whether in serums, creams, or masks, HA is a go-to for boosting skin's moisture and maintaining a youthful, dewy appearance. It's hydration heaven for your skin!
READ MORE HERE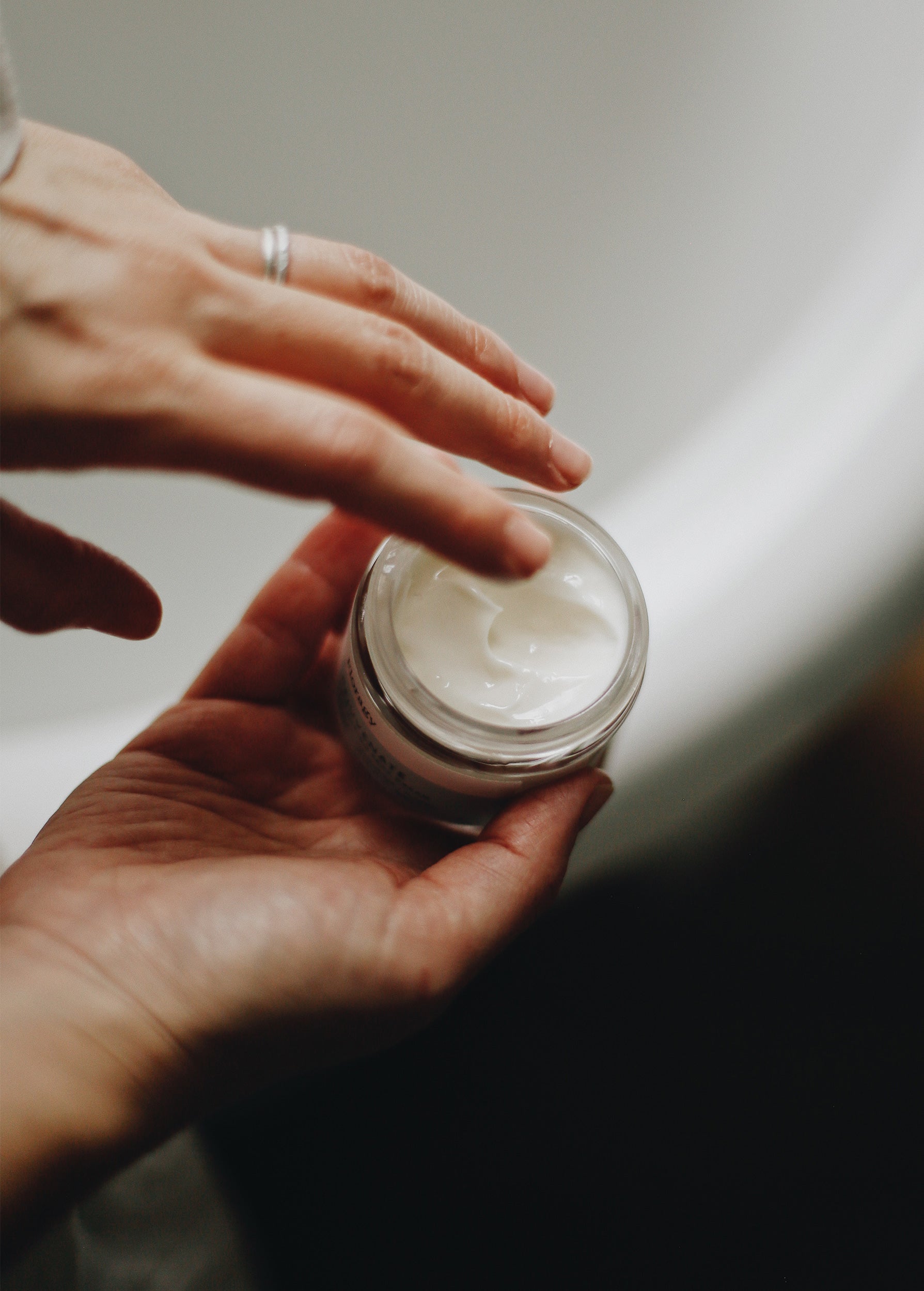 REJUVENATE FACE CREAM
FULL INGREDIENTS 1
Organic Aloe Leaf (Aloe Barbadensis) Powder
Organic Safflower Oil (Carthamus Tinctorius) - Read about it here
Organic Sunflower Seed Oil (Helianthus Annuus) Oil
Organic Grapeseed Oil (Vitis Vinifera)
Fractionated Coconut Oil (Caprylic / Capric Triglyceride) – noncomedogenic, meaning it won't clog the pores or leave your skin feeling oily
Glyceryl Stearate – a white or pale yellow waxy substance derived from palm kernel, olives, or coconuts.
Cetearyl Alcohol – a solid, waxy material derived from the fats of vegetable oils.
Glycerin – produced from vegetable oils such as rapeseed or sunflower, rich in fatty acids.
Sucrose Stearate – a plant-derived emollient to help enhance the effectiveness of other ingredients.
Sodium Stearoyl Glutamate – produced from glutamic acid and coconut fatty acids.
Cetyl Alcohol – a gentle fatty alcohol used as an emollient derived from coconut.
Locust Bean Gum – extracted from the seeds of the carob tree, which is native to the Mediterranean region.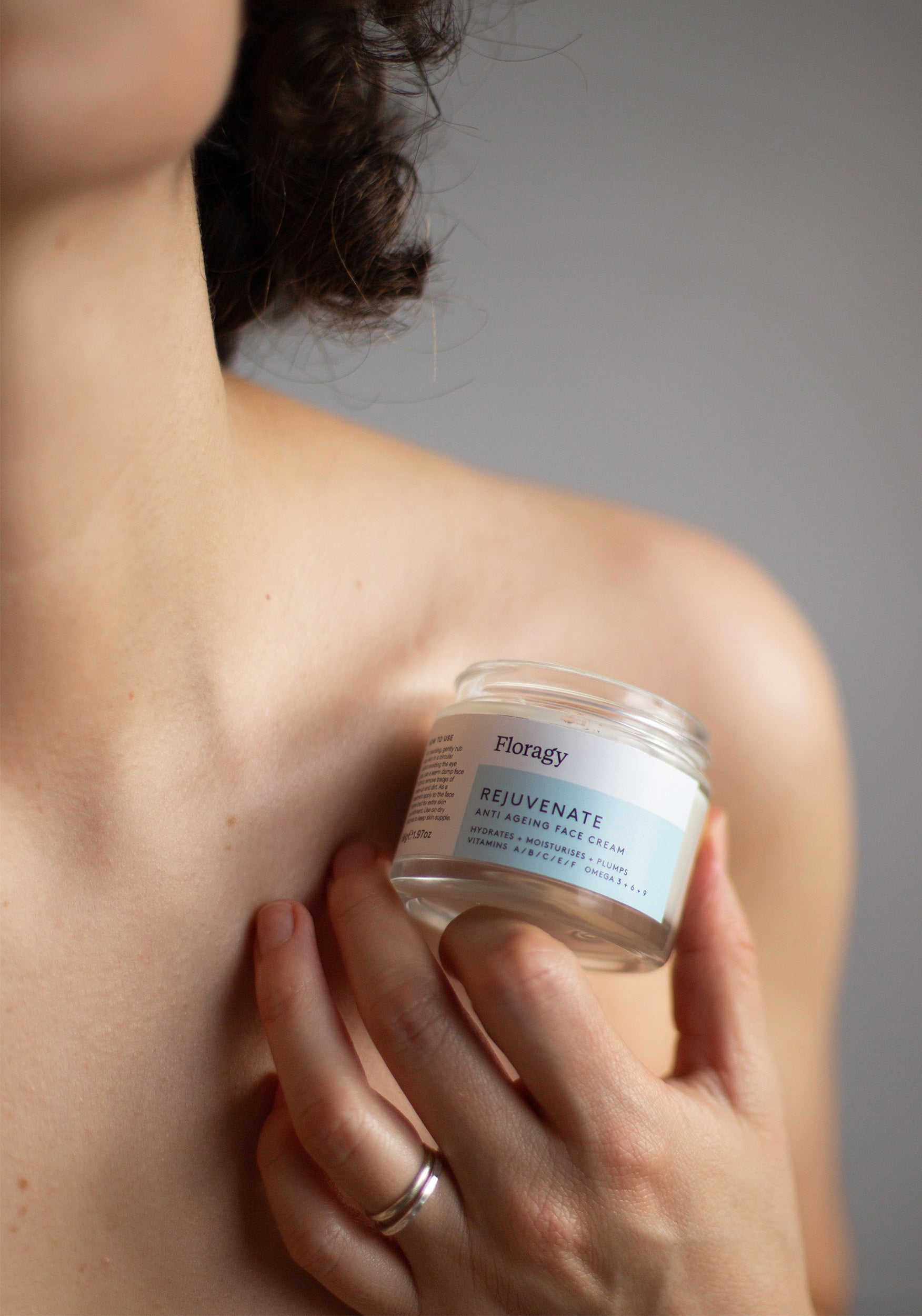 REJUVENATE FACE CREAM
FULL INGREDIENTS 2
Dicaprylyl Ether – an oil derived from caprylic acid, a fatty acid found in coconut kernel oils.
Organic Jojoba Oil (Simmondia Chinensis).
Coco Glucoside – is a mixture of non-drying fatty alcohol from coconut oil and the sugar glucose.
Sodium Phytate – is the synthetic salt form of the antioxidant phytic acid.
Tocopherol – Vitamin E; a nutrient that is found in every cell of your body.
Sclerotium Gum – is a naturally derived, gel-like polysaccharide (sugar-based) ingredient. It is produced from the fermentation of Sclerotium Rolfsii, a type of fungus that gives it its name.
Potassium Sorbate – Potassium sorbate is the potassium salt of sorbic acid, it is a white salt that is very soluble in water.
Sodium Hyaluronate – the sodium salt form of hyaluronic acid, a substance that occurs naturally in the body.
Sodium Levinate – is a 100% natural preservative obtained from starch and vegetal inulin.
Citric Acid – occurs naturally in citrus fruits.
Organic Raspberry CO2 Extract (Rubus Idaeus) Fruit Extract.