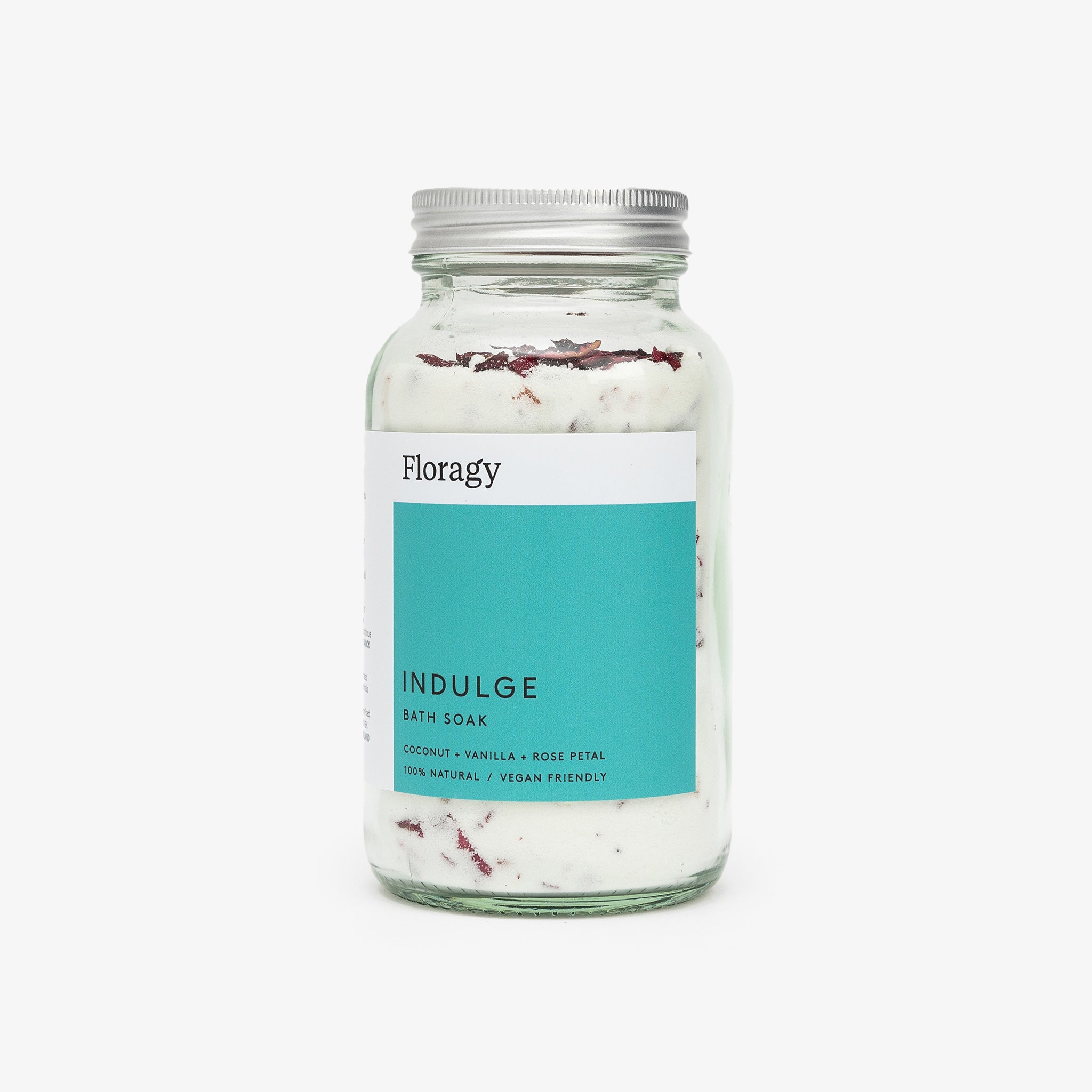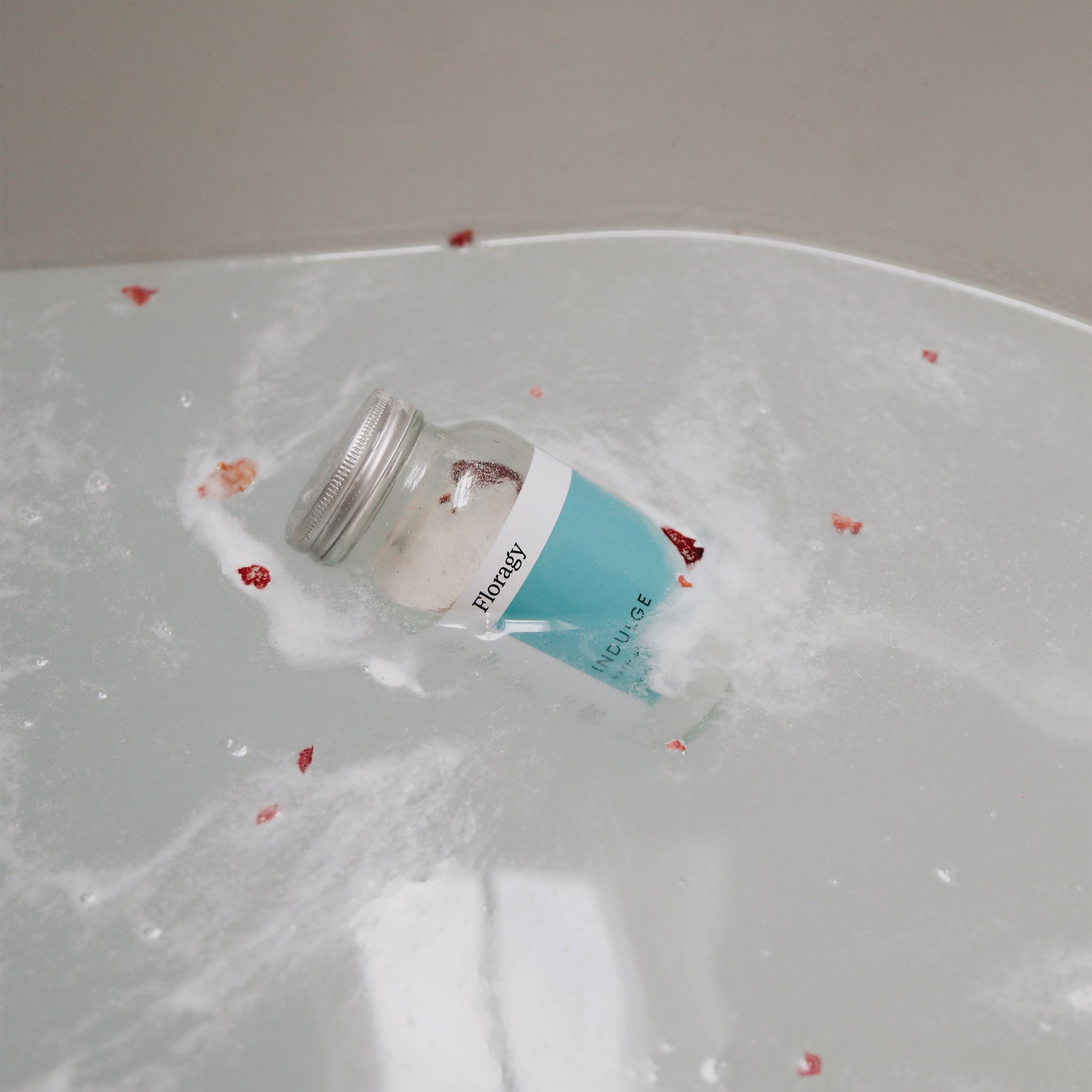 Sale price

£14
Regular price
(/)
SOOTHE YOUR BODY AND MIND WITH OUR SUMPTUOUS BATH SOAK
Unleash your inner Cleopatra with this ultimate bathing experience. Encouraging unrivalled relaxation, this luxurious bath blend combines Himalayan Pink Salt to detoxify, melt away muscle aches and hydrate, along with Coconut Milk Powder, packed with Vitamin C, to soothe skin and help retain moisture.
With additional Rose Petals to provide a touch of opulence. Now available in a biodegradable refill pouch. Size 190g.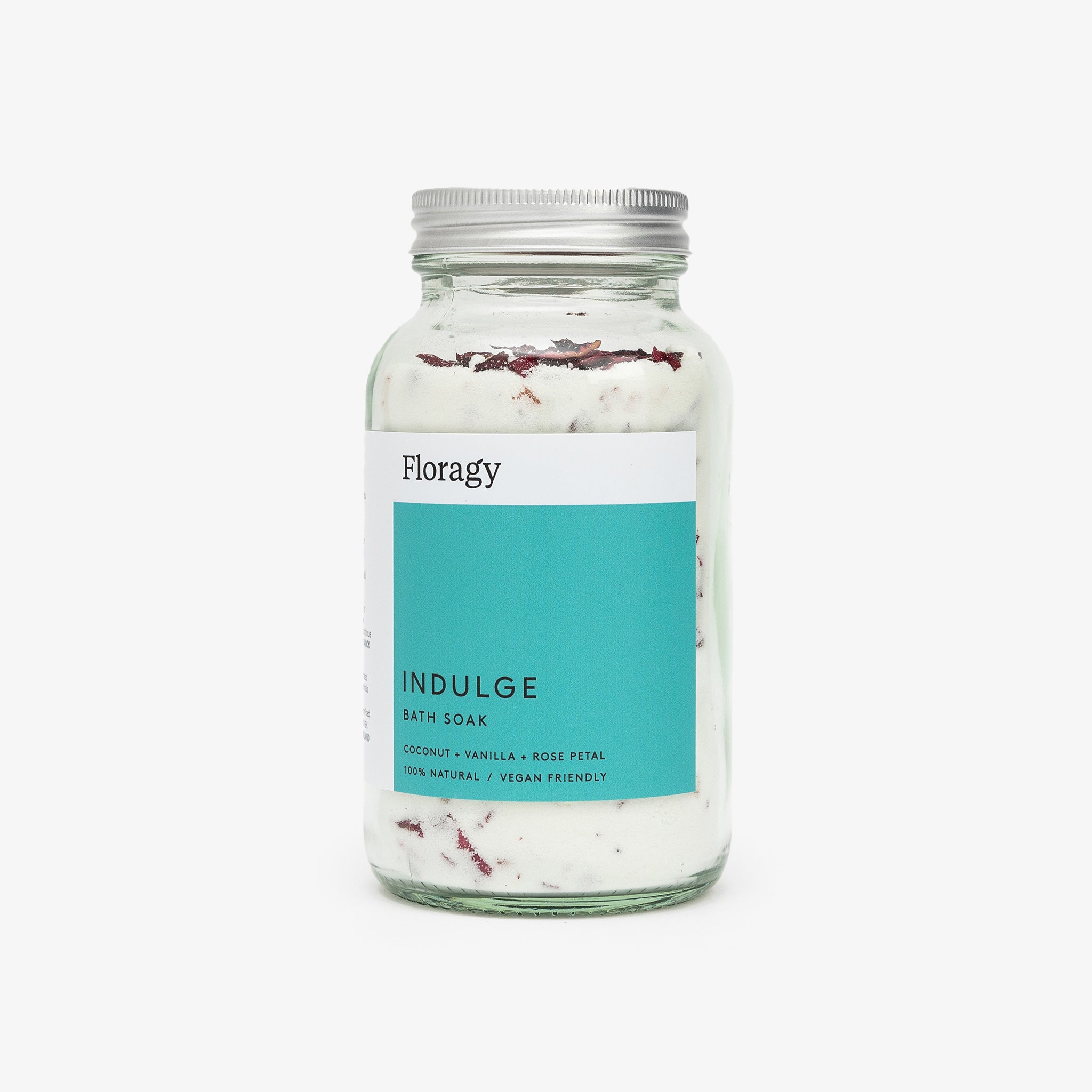 Indulge – Bath Soak
Sale price

£14
Regular price
Choose options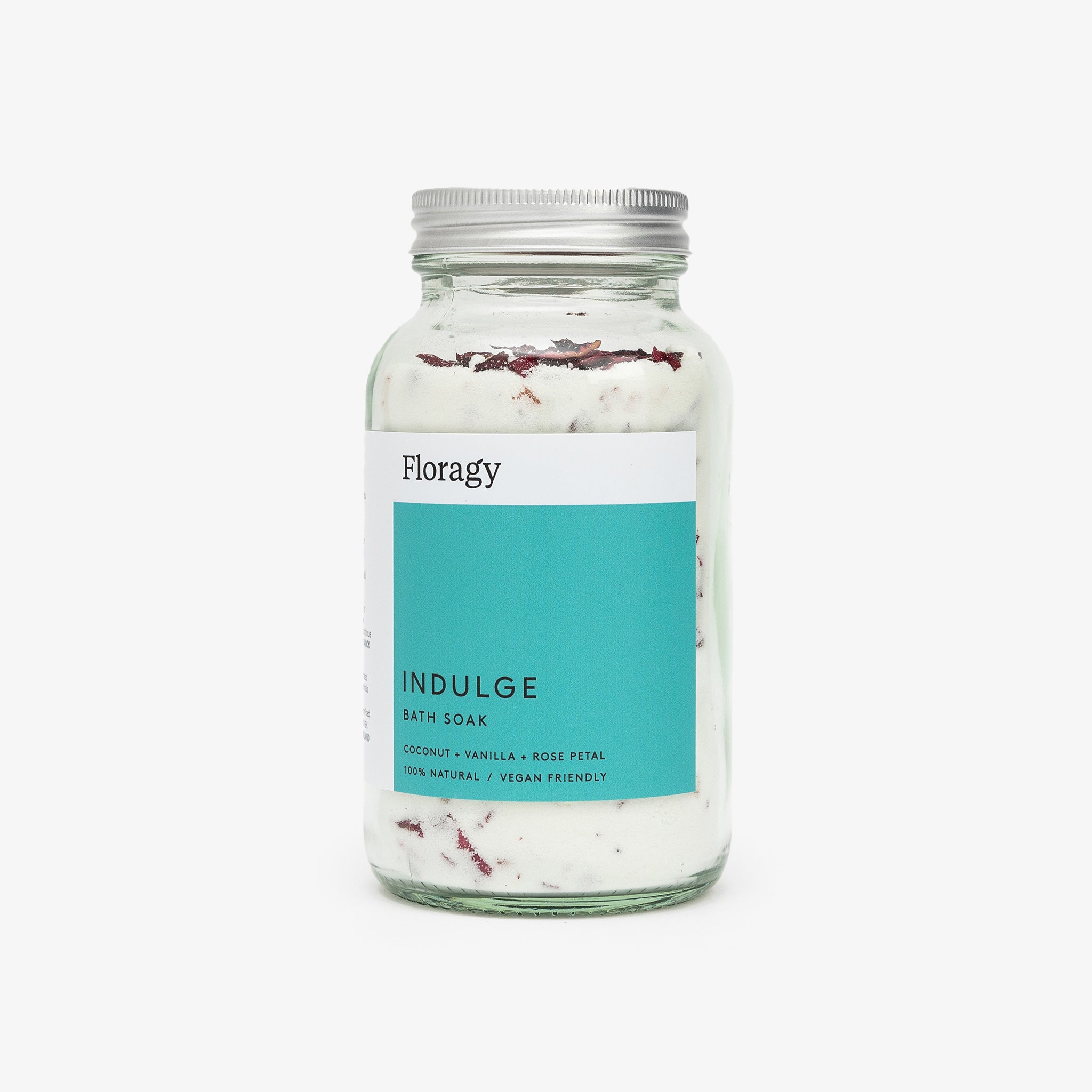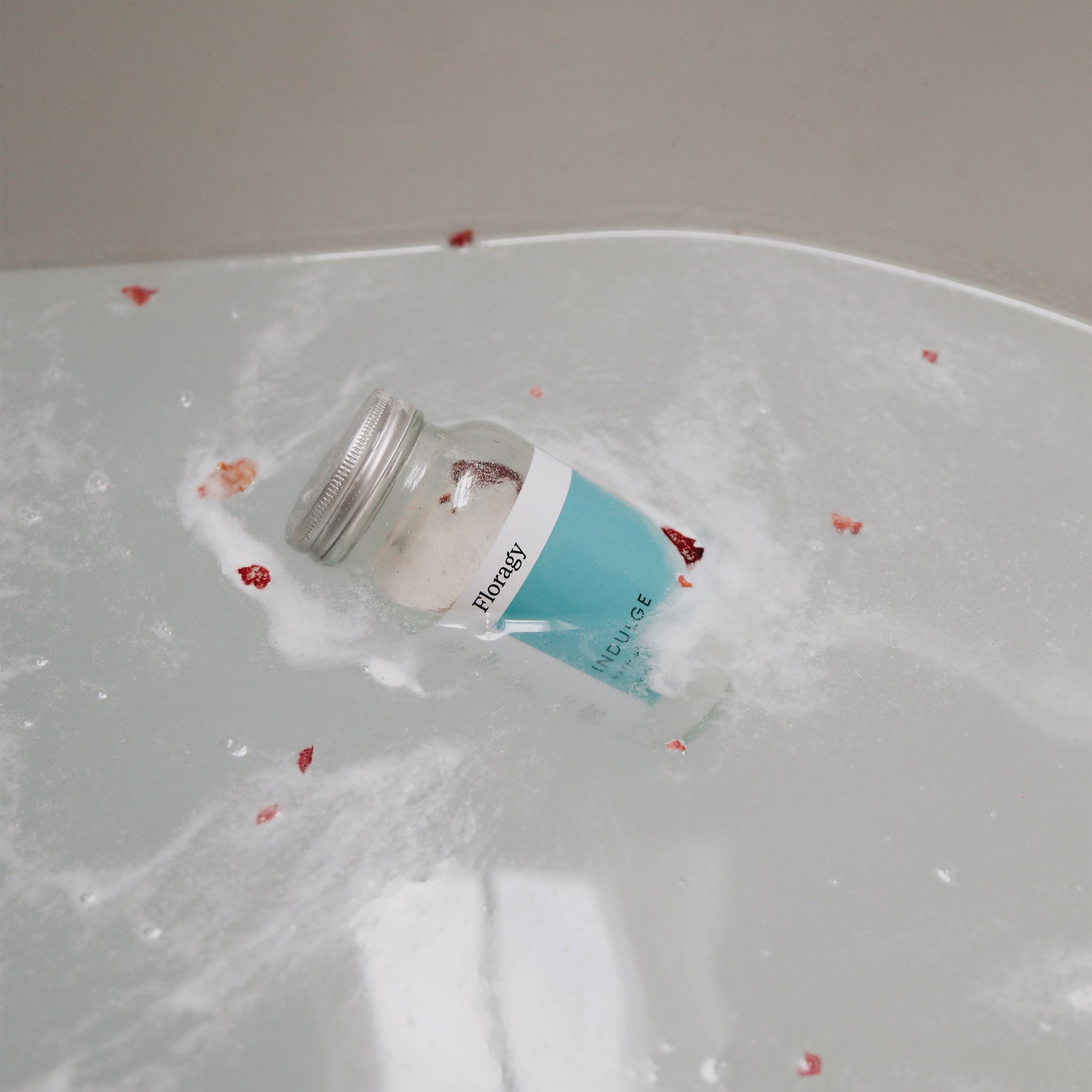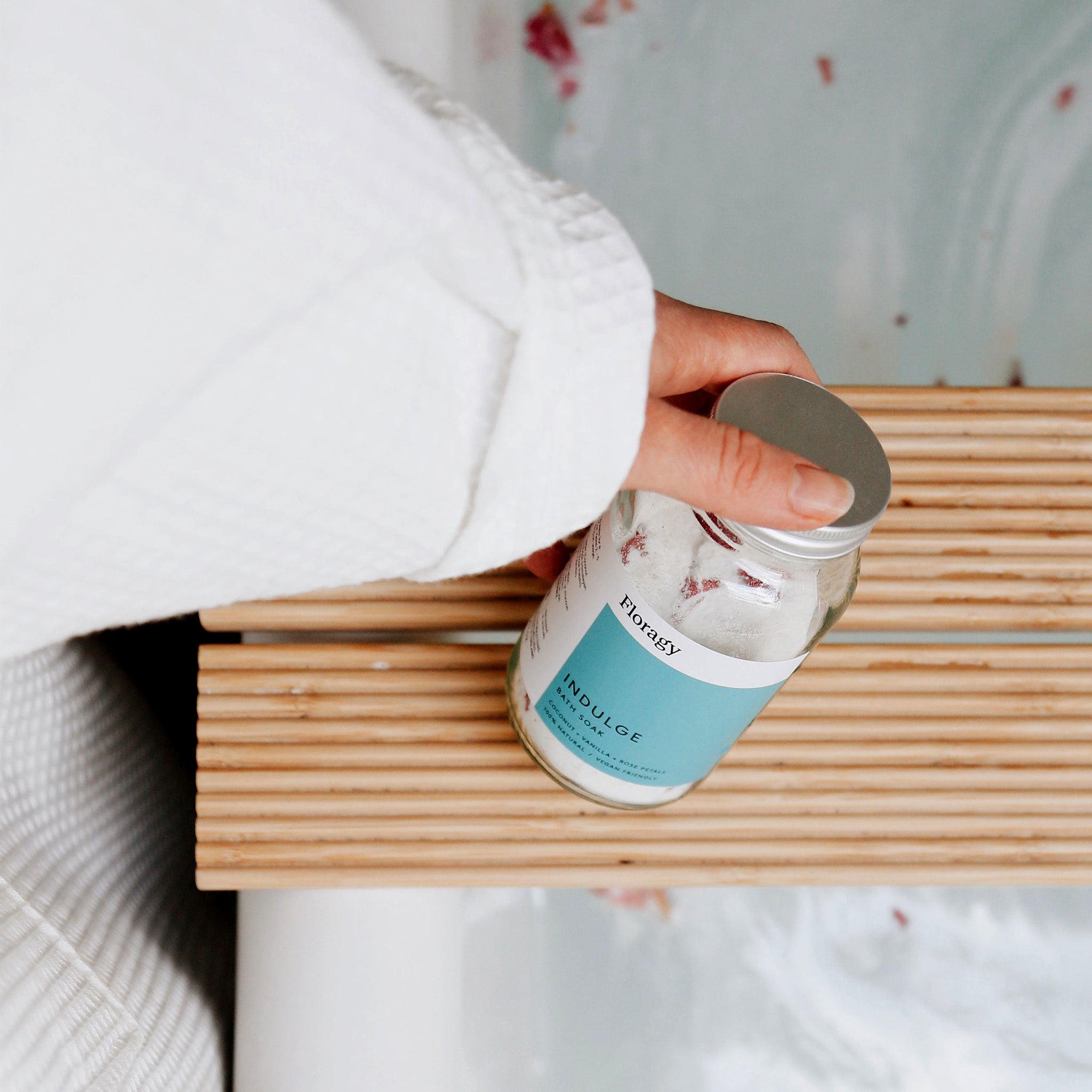 INDULGE BATH SOAK
THE BENEFITS
Provides intense hydration to the skin, leaving it soft and supple.
Soothes and nourishes dry or irritated skin, relieving discomfort.
Helps to detoxify the body by drawing out impurities and toxins.
Creates a luxurious and relaxing bathing experience with its pleasant coconut scent.
Can help improve skin texture and promote a healthy glow.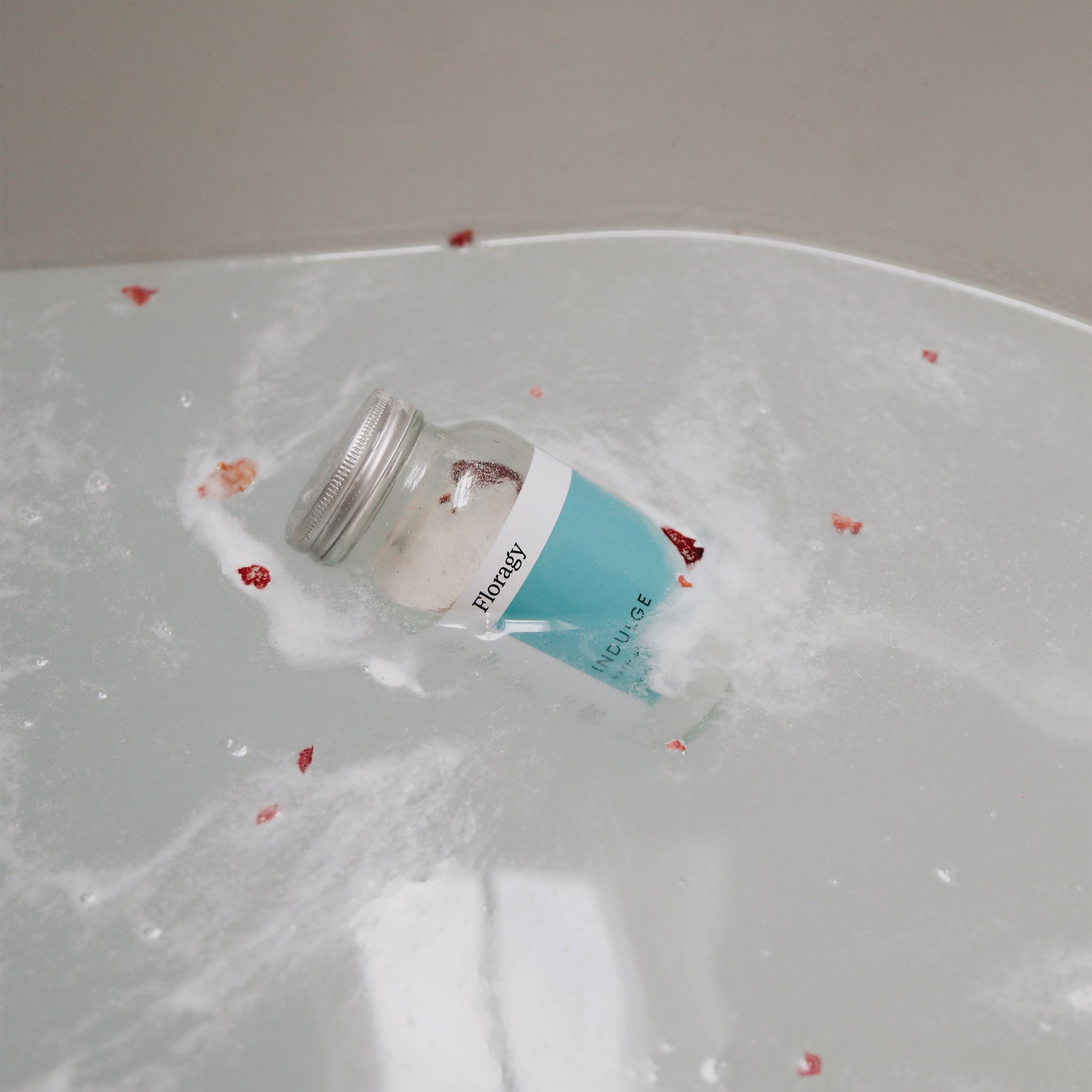 INDULGE BATH SOAK
INGREDIENTS
Himalayan Pink Salt – detoxifies the skin and tissues, helps to relieve skin irritation, muscle aches and provides skin hydration.
Coconut Milk Powder – contains high levels of Vitamin C for soothing the skin and helping to retain moisture.
Rose Petals – for a little touch of opulence
INDULGE BATH SOAK
HOW TO USE
Sprinkle under warm water, mix well for a lovely indulgent bath. Our 250ml jar will yield approximately 3-6 baths depending on how much you use. The residue in the bath may be slippery, please take care.
Sit back and unleash your inner Cleopatra with this opulent bathing experience.