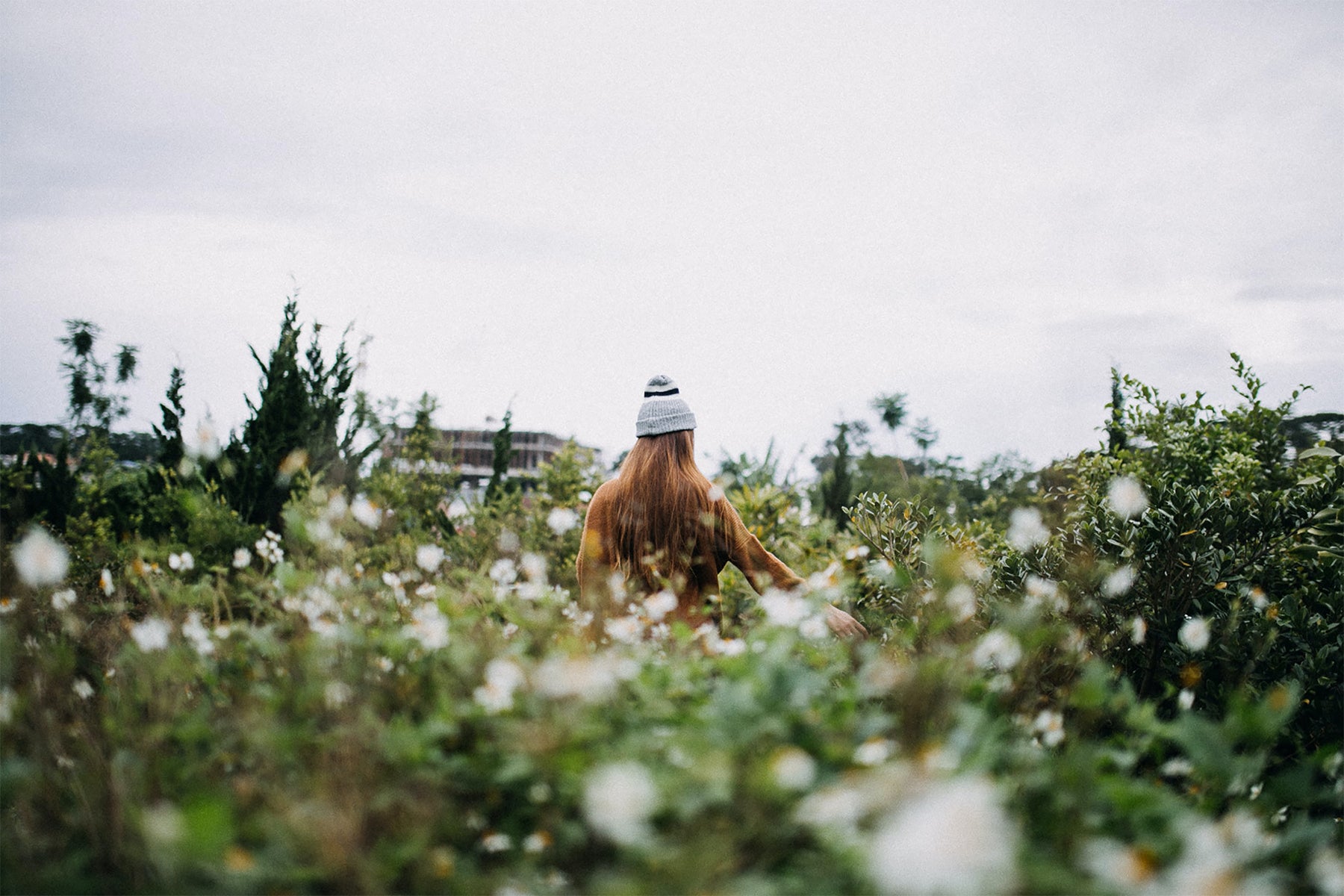 Spring skin solutions
The welcome arrival of Spring signifies the start of a new season and the beginning of venturing back out into the world. As we excitedly make plans for the return to normal life, are we prepared for our skin to be seen up close and personal again after hiding behind face masks? After a long period of being inside, have we really looked after our skin as much as we could have?
Being indoors has taken its toll, not only on our wellbeing but also on our skin. As an organ (yes that's right our largest organ) which is consistently exposed to the environment whether that's outdoors in the elements or inside a confined space, our skin is susceptible to being affected by these conditions if it isn't looked after correctly.
Basic skincare
Many of us are revelling in bare faced glory and foregoing wearing makeup which for some can mean we're not following our normal skincare routines. Cleansing and moisturising twice a day is a basic requirement and is just as important now to fight free radicals and keep the skin's barrier healthy.
By not cleansing regularly the build up of dead cells, dirt and pollution can cause blocked pores and also prevent other products such as face creams and oil from doing their job. So your expensive night cream is literally like throwing money away if you haven't prepped your skin first.
Throughout this winter we've spent a large majority of our time indoors and this can cause the skin to be dry, the air inside our homes is often drier than the air outside and this can strip the skin of its natural moisture.
Anxiety and stress also play a part in contributing to inflammatory conditions such as eczema and acne as the release of cortisol can result in the overproduction of oil leading to an increase in breakouts.
Top tips for your skin
As we step into Spring, the days are getting longer and we're even thinking of switching off the central heating, and all our skin needs is a bit more TLC to transition into the new season.
There's some easy adjustments we can make to our routine to ensure we're keeping our skin in tip top condition; ditch the heavier creams and balms which provide extra hydration during winter and when spring arrives reach for lighter lotions and oils with ingredients like antioxidants and hyaluronic acid. As the humidity increases outside, so does oil production and shine so using lightweight formulas will help to maintain the function of the skin's barrier and balance oil.
Use a gentle exfoliant with fine grains or an acid exfoliator (or toner) once or twice a week to boost cell renewal, doing this also helps the skin to absorb more of the good stuff you're about to put on it. Avoid overdoing it though as too much harsh scrubbing can damage the skin.
If you don't already use one then now is a good time to introduce a serum. Serums deliver ingredients to the lower levels of the skin as their molecules are smaller and are more targeted to specific skin concerns, look for formulas with brightening actives like vitamin C which will help to freshen your skin.
The importance of SPF
Sunscreen is also a must, upping your SPF to a minimum of 30 during the warmer months is a non-negotiable. Exposure to UV rays is the quickest way to age the skin causing fine lines and discolouration, so if you want a tan reach for the fake stuff.
Many makeup brands do now have SPF in them but you should always apply your sunscreen before your makeup and after your moisturiser, it's up to you if you want to use a moisturiser with SPF already in it but check it is 30 or above in terms of protection.
As the skin adjusts to warmer weather it has a tendency to feel greasy as more oil can get trapped on the surface of the skin so using the right products can make all the difference. The number one top tip is to strive to retain as much moisture in your skin as possible, all year round. Using a moisturiser is a must as they have water content and deliver it where you need it, so don't shy away from them even if it's hot outside and the last thing you want to do is slather cream on your face, this is where you switch to a lighter formula.
Our skin benefits from a routine just like we do, so consistency is key. Keeping your skin on an even keel all year round is achievable through sticking to a routine which works for you, find some good quality products (which aren't always the expensive ones) and look for effective active ingredients. Floragy Face Oils are an effective way to lock moisture into the skin after applying a moisturiser.
So as the weather warms up and we're one day closer to embracing dear friends, eating al fresco and travelling to other shores… we're ready.