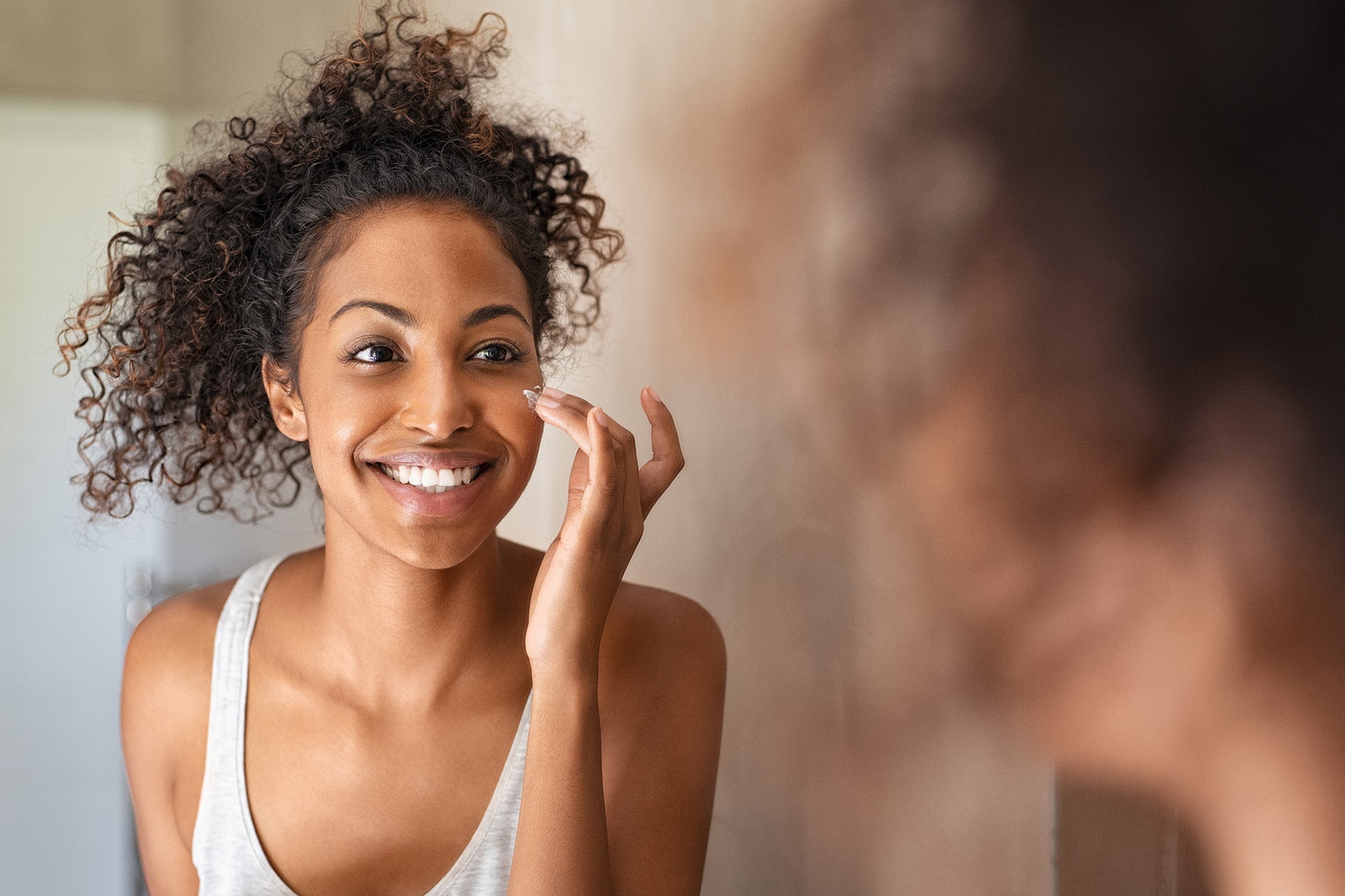 How to repair and maintain a healthy skin barrier
Since starting Floragy I've become obsessed with my own skin, namely how much it's changing as I age and how reactive it is to products. Throughout my 20's I dabbled with some sort of skincare routine which consisted of makeup remover and daily moisturiser, which I did slather on my face from the age of about 18 every single day so I like to think that has stood me in good stead….however now I've just passed my 40th year I've become increasingly aware of the damage caused through UV exposure, stress and using products which may have been too harsh for my skin.
What causes damage to the skin's barrier?
The skin barrier is the top outermost layer of skin which has a protective barrier preventing it from losing too much water and also protects it from being exposed to other irritants.
This layer is crucial in skin health and can be affected by stress and hormonal changes. Over exfoliating, over washing, pollution, poor diet, UV exposure and using too many skincare products in your routine ultimately can lead to damage of the skin's barrier.
Symptoms of a damaged skin barrier include breakouts, dryness, redness, blackheads, itching. If the skin barrier is weakened this can cause acceleration of the ageing of the skin and also means it won't benefit long term from any skincare you apply to it.
The importance of your skincare routine
Your daily routine is important in restoring and protecting your skin barrier. If any products you're using leave your skin feeling tight this could indicate that it is showing signs of sensitivity. Our blog 'How to perfect your isolation skincare routine' has a 4 step routine you can use to benefit your skin's health.
Recently I had a facial and when asked about my routine and how my skin felt after applying products I mentioned that it always felt tight after washing my face. They suggested using a cream cleanser instead of a face wash and water and just that small change made a huge difference to how my complexion looked and felt, even after a week.
Hydrating yourself and your skin is key. Using face oils is a sure fire way to start your skin off in the right direction. Face oils which are high in antioxidants and vitamins such as Camellia Oil, Grapeseed Oil, Safflower Oil replenish the skin's barrier and keep moisture in, ideal for replacing depleted skin lipids.
Our award-winning Revive Face Oil is packed with antioxidants from Camellia, Grapeseed and Rosehip oil to name a few. Omega oil in Sacha Inchi also plays a role in the regeneration of the lipid barrier structure in the skin and when Revive is used daily it can support cell regeneration, protect against sun damage and help retain moisture.