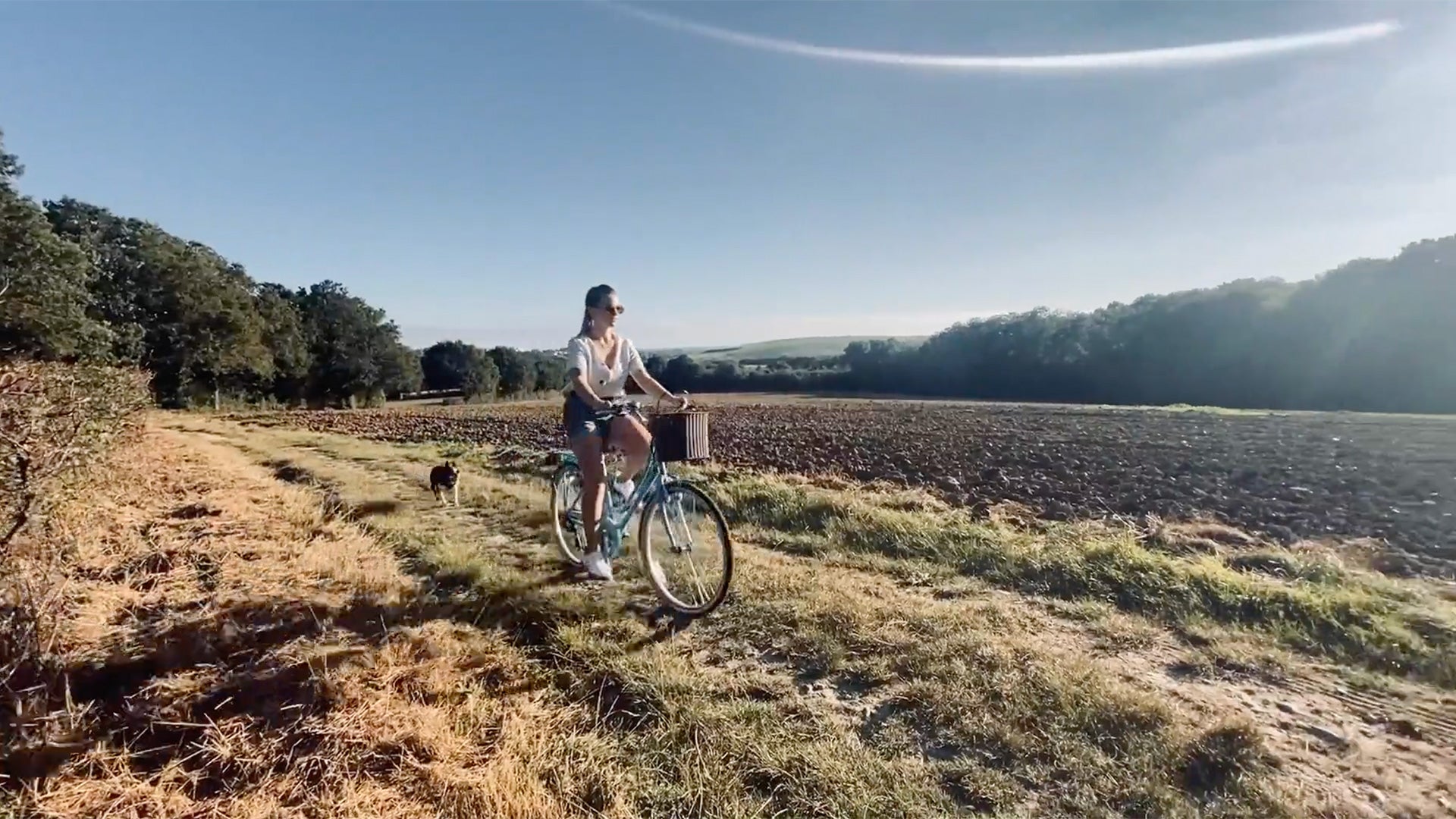 A Day of Calm
We recently worked with the wonderful Kiya-Ellen Rose to create this beautiful short film to embody the essence of calm and how it can incite inner confidence. The idea was inspired by our Calm Face Oil and posed the question as to what a full day of calm could look like.
We wanted the film to capture intimate experiences of nature and the appreciation of the environment we live in. We felt Kiya embodies our brand through her individuality and passion for nature and we feel privileged that we got to experience a day in her life.
Kiya has created an incredible little film, we hope you love it as much as we did. After you've watched the film have a little cuppa and read our little Q & A with Kiya. ☕️
1. What did you most like about the project?
I love that I was actually able to pull it off… *wipes sweat from brow*
*laughs*
In all seriousness, being approached to deliver a project centred around things that make me the individual I am, is very flattering. I loved having the opportunity to document and share the beauty that surrounds us. And more importantly, share the message of the project. 
We are constantly overstimulated in our work and personal lives, that finding calm feels like an important topic. I am guilty of aimlessly scrolling through social media. Getting FOMO (Fear of missing out) and over-promising myself; that finding calm couldn't be a more apt topic for me right now. And I am sure many can relate to this - especially after the last couple of years. 
2. What's your favourite part of the film?
I remember drafting the storyboard for 'A Day of Calm' and how I envisaged the film to look. It was so dependent on the weather and I really did not account for the possibility of endless rain… 
It had been raining for 5 days straight, I was starting to feel like I wasn't going to be able to finish filming. I had wanted to involve my love of the ocean and the importance of sea swimming because it played a large part in my life during the pandemic. It really instilled calm into my every day and I wanted to celebrate this within the film.
It had been a grizzly Tuesday morning and the weather app had predicted a one-hour break in the consistent rain. It was now or never. The wind was howling, the waves huge, but I hot-footed it to the coast because I was conscious that this was literally the only opportunity to film this segment. 
It was chaos. My tripod ended halfway up the beach due to the wind and the waves were so powerful that it was difficult to stand on the shore. I just remember thinking to myself: "this is going to be the worst part of the film" and I felt slightly beaten. 
Turns out, this is my favourite part of the film due to it being imperfectly perfect and slightly wild. As I edited the clips I realised that what I had captured was the very essence of the beauty of being alive and not a load of rubbish. 
3. Where's your 'calm' place?
I feel it's not just one place. 
As long as I have the wind in my hair, the sky above my head, and endless space to roam - that is the ultimate calm to me. 
4. What part does natural skincare play in your everyday life?
I have SUCH sensitive skin. And I must have gone through so many products in pursuit of taming the flare-ups.
I have to confess that natural skincare was a final resort (which should be seen as a crime, because it has really helped with overcoming flare-ups and taming my angry skin). 
I definitely wish I had tried natural skincare sooner but, flashy marketing campaigns and celebrity endorsements swayed me away from natural skincare. 
I appreciate that natural skincare doesn't suit everyone, but since I have consciously been reverting back to nature, it felt like a natural progression to adopt natural skincare too and I have been so impressed. 
My skincare routine is one of my favourite parts of the day and my skin is definitely feeling the benefits.
5. What do you like about Calm Face Oil?
I steered away from face oils for many years because I had the misconception that oils are heavy, would sit on the surface of the skin, and make my skin look greasy. 
The Calm face oil is very light, which I love and my skin absorbs it really quickly - making it feel soft. It's also brilliant because it is unscented, which is something I have to be really careful about when I buy products. It just feels very luxurious when you're applying it and it gives a radiant glow. I was worried about how it would look when partnered with a foundation, but due to the way it quickly absorbs, it doesn't affect the application or appearance of the foundation. *Phew*
6. Tell us a bit about you and your hobbies.
I am the annoying friend who will stop and take photos, whenever, wherever. I love capturing moments, even if they seem insignificant. I am aware that they will be very valuable in the future. But I know that's the photographer in me creeping out into the everyday. 
Photography is my comfort blanket in the arts, a camera feels like an extra limb to me. However, I am someone who likes to do many things. I currently have an allotment which is the light of my life. It continues to make me utterly obsessed with nature and its tenacity to overcome hardship in pursuit of growth. I think we can all take something from that?
I am a recent fashion graduate, with a penchant for writing. I think being able to say one thing in many different ways will never be boring to me and hopefully, this skill will allow me to write a book which is an absolute dream of mine…
Experimentation, creative play with a side of excessive cake eating is exactly what I stand for. And when I am not doing that, you'll find me swimming in the sea. 
7. What inspired you during the filming process?
Because I was self-filming, I spent longer than I care to admit watching Instagram reels of influencers in gorgeous locations. I wanted to see the angles and types of shots they were creating. I would say this was the only real form of research I made in pursuit of making this film. And after filming 'A Day of Calm' I definitely have a newfound appreciation for active content creators. Tripods are temperamental and I am a working process *laughs*. 
I would say I was most inspired by what was happening around me. I have to confess, the film is a product of being reactive to the world in real-time. I couldn't have too many preconceived notions of how I wanted this film to look because a lot of clips within this short film were spontaneous and shot in response to lighting and my surroundings. 
I am very inspired by lighting and shadows in general. Lighting can change a mood and evoke a feeling, so I am very respectful of it. When filming I would stop and look around me, assessing what could work before shooting any clips. And a photographer once told me, sometimes imagery is not supposed to be your imagery. And this was definitely a mantra of mine when I missed a moment that would have looked magic when captured through my gaze. 
8. What's your favourite plant?
I recently discovered the fragrant Lemon Verbena. Honestly, nothing prepares you for the intensity of the citrus-smelling greenery. I had no intention of adding to my collection of plants, but the scent was etched on my brain for the rest of the evening and I had to return the next day to purchase one for myself. I actually planted it out the same day I recorded the allotment segment for the film.
To find out more about our Calm Face Oil and it's wonderful skincare benefits click here.